Covid-19 Update

As we are seeing a lot of interest from overseas walkers we thought it might be useful to include a brief recap on the Covid situation in England, particularly as there has been much change in the last few days.

Entry requirements: From February 11, fully vaccinated travellers will not need to take a test before or after arriving in the UK. They must still complete a passenger locator form. The vaccination status of most countries and most vaccines appears to be recognised by the UK authorities. 

Current UK rates: Whilst the rate of people testing positive has dropped from an unprecedented peak at Christmas, the decline has bottomed out at a rate much higher than we are used to seeing. However, the  numbers of people being admitted to hospital are continuing to fall from a peak just after Christmas; a peak that never came close to the previous peaks of April 2020 and January 2021.

Vaccination rates are amongst the highest in the world with 84% having two doses and 65% receiving a booster, the highest percentage of all major economies.

Face-coverings are not required in public places (except on London trains and buses) – although wearing them is considered good practice. There are no mandated social distancing measures.

All augurs well for the season..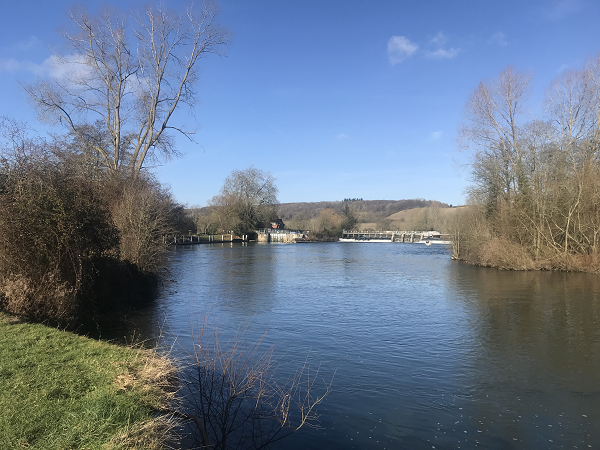 Route News

It's been a long, long time since we had any rain. The paths are quite dry for this time of year. There are no flood alerts or warnings on the Thames Path, although elsewhere the UK is being battered from the east by Storm Corrie which may cause the Thames Barrier to close later today.

A further outbreak of Avian Flu has been discovered around Oxford. It was initially reported by a vet near Iffley Lock. It is thought to have spread upstream as dead geese were found at Port Meadow. Here is the advice from Swan Support: "It is safe to continue feeding birds from a distance. But please avoid touching any birds as humans can spread avian influenza. Do not feed birds near a dead animal. If an animal appears ill, you can call Swan Support (07968 868172) for further advice."

A telescope has been installed on the riverside terrace at Wandsworth Park. It's free and great for bird watching.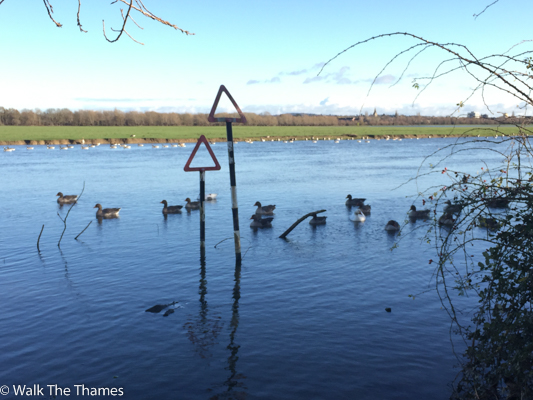 Events
We had a lively webinar last Tuesday on the Source to Oxford. The next takes place tomorrow at 8pm with an Introduction to the Thames Path. The series concludes on 8 March. Click here to register for these free events.
 
Reminders:

Abingdon County Hall Museum started a new exhibition this Saturday: "Morland – a family business". Morland are the brewers responsible for the Old Speckled Hen. The name was derived from a paint-speckled MG car that used to run around Abingdon referred to as Old Speckled 'Un. Abingdon was also the home of MG cars.

Battersea Power Station is hosting a Light Festival starting January 13th until February 27th. There are six installations displayed against this fabulous building. Winter is a perfect time to tick off those London miles – especially when you can walk at night! 

London Luminaries have published their winter virtual lecture series. These run from January 19 through to February 3 and feature Orleans House, Marble Hill, and Hogarth & Turner's Houses, all found on the left bank near Twickenham. Tickets available here.

If walking on the right bank through Rotherhithe next year you might want to take a detour to the Titanic Exhibition which is at Dock X in Surrey Quays. The exhibition opened this week. Tickets available here.
Accommodation News

Sad to report that Nick and Mary have given up their lease at the Miller of Mansfield in Goring. They brought much to this popular boutique inn having both worked at Heston Blumenthal's Fat Duck. We understand that the hotel will be managed directly by the landlords, Stonegate. Bookings should not be affected..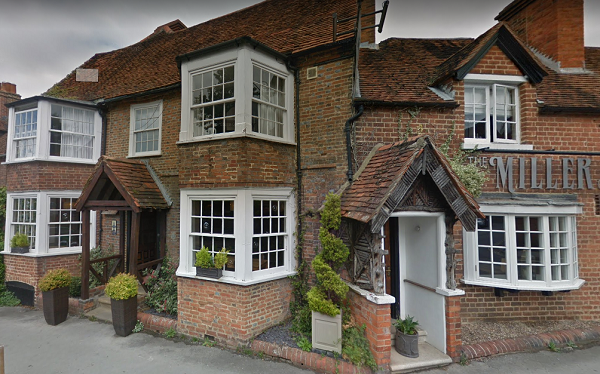 A Closer Look: Kew to Barnes Bridge 2.1 miles

This short stretch of the Thames forms part of the "dual Thames Path" where you can walk on either bank. Brentford is on the left bank; Kew on the right. The connecting bridge is Kew Bridge. 
Despite its appearance, the bridge is relatively young being completed in 1903. It is the third bridge here, the first having been built in 1759. Before the river was dredged, Brentford was the first point on the Thames that could be crossed on foot – presumably at low tide. Some believe that Julius Ceasar crossed here in 54BC.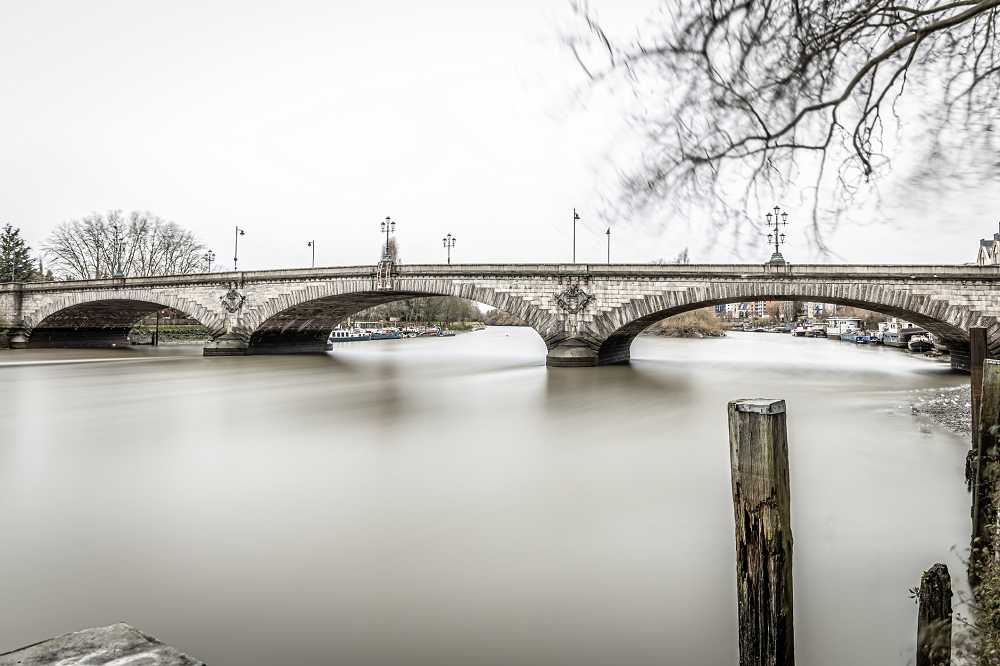 If following the left bank you will pass Strand on the Green, a collection of picturesque houses. Strand, of course, means beach. And whilst you can't build sandcastles here, at low tide you can certainly walk out to the mudflats and get the sense of a seaside fishing village. A number of pubs can be found along the riverside but the best of all is the Bulls Head, found just past Kew Railway Bridge.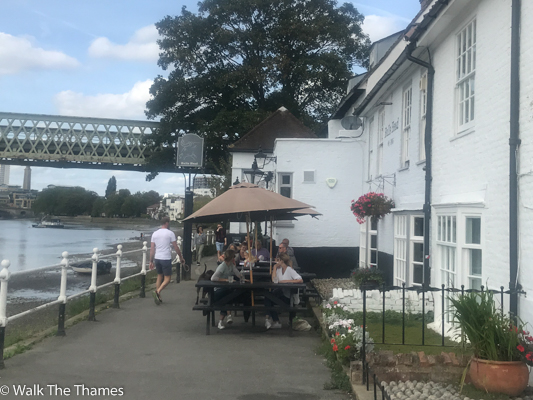 Sadly the Thames Path is diverted from the river at the end of the strand and follows Grove Park Road and then Hartington Road, neither of which provide much interest. It's a full 1.1km (almost 0.7 miles) before we return to the river just before Chiswick Quay Marina which itself is fascinating as the marina, at low tide, is completely cut off from the river, the lock gates holding back the waters.
Past the marina is Chiswick Bridge, opened in 1933 and designed by Sir Herbert Baker who will be well-known to South Africans as the designer of the Union Buildings in Pretoria. Chiswick Bridge marks the end of the University Boat Race so don't be surprised to see rowers here.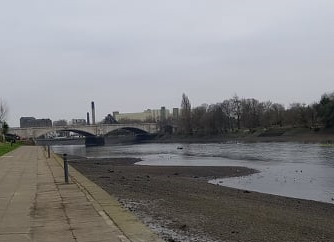 From Chiswick Bridge to Barnes Bridge, the river passes the bottom of one of the many London Thames curves with Mortlake directly opposite. More on that later. The Path runs parallel to a narrow road which, at weekends, is filled with expectant parents driving their children to sports activities at the vast complex of fields forming Duke's Meadows. There's even a ski slope. Prior to Barnes Bridge, the Path cuts inland by 300 yards to pass under the railway line that the bridge carries. Plan are underfoot to build a pedestrian walkway under the bridge to circumvent this detour.
The railway bridge is unusual in that it has pedestrian access and provides a convenient crossing to the right bank should refreshments be in order – Barnes Bridge having plenty.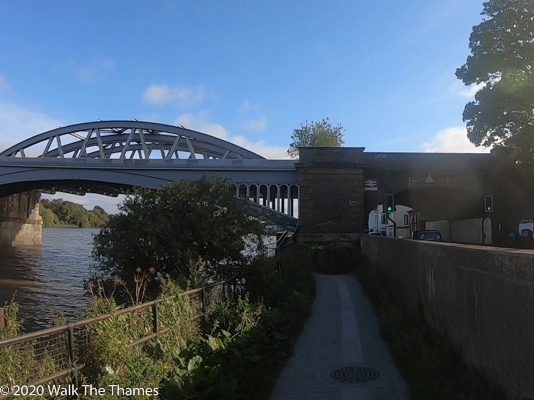 The above paragraphs were written as if walking down the left bank. But what if following the right bank? Well, although you won't get a close up of Strand on the Green, nor visit the Bulls Head, you will see the village in all its glory: from across the water (see cover photo). Whilst your left-footed companions are traipsing down Grove Park Road and Hartington Road, you are enjoying the wooded glades between the Thames and the National Archives, moved from Somerset House in 1977.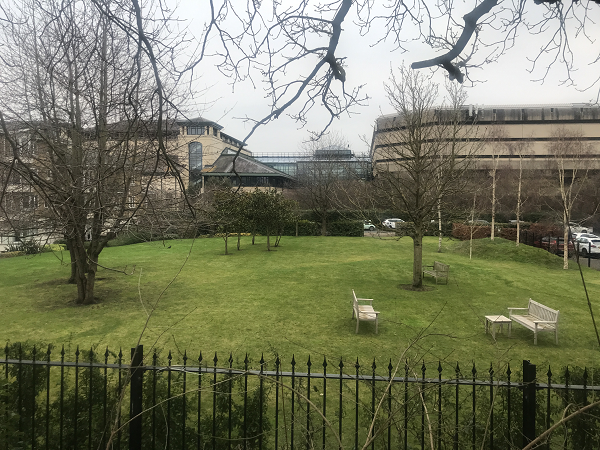 Past Chiswick Bridge is Mortlake, once home to the famous Stag Brewery, also known as Mortlake Brewery. Once part of Watney's, it passed to Scottish Courage, then Heineken and finally to Anheuser-Busch Inbev where Budweiser was made. The brewery closed in 2015 and has been sold to a property development company which has still to get its ambitious plans approved.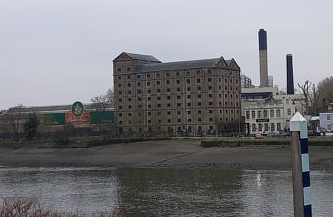 As you approach Barnes Bridge, a number of riverside buildings appear. One of the first is Rick Stein's only restaurant in London. Slightly further on is the White Hart Inn on White Hart Lane, a different one to that found near Tottenham Hotspur Football Club in north London.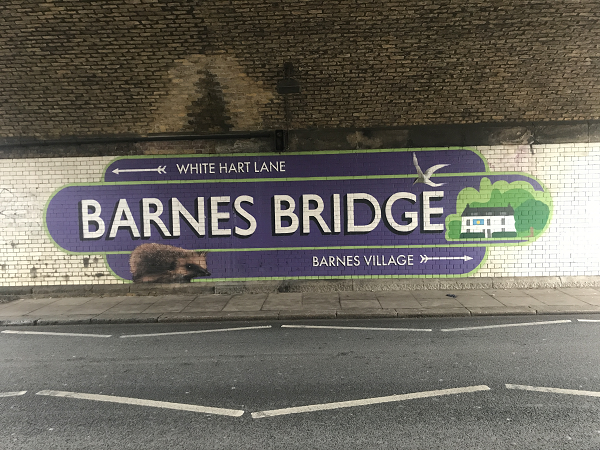 That's all folks. Mind how you go!