Staying Safe on the Thames Path
An overview of Thames Path route alerts including flood warnings on the Thames Path issued by the Environment Agency. Amber (alert) means flooding is possible. Red (warning) means flooding is expected. A single line connecting 2 alerts is where the Environment Agency has issued an alert/warning for an extended stretch of river.
Note: this is not a comprehensive list of where the Thames Path is flooded. However, if there is a flood warning or alert for a particular location, it is quite possible that the path is flooded. Note also that the page is monitored daily but only updated when there are changes to the Thames Path route alerts.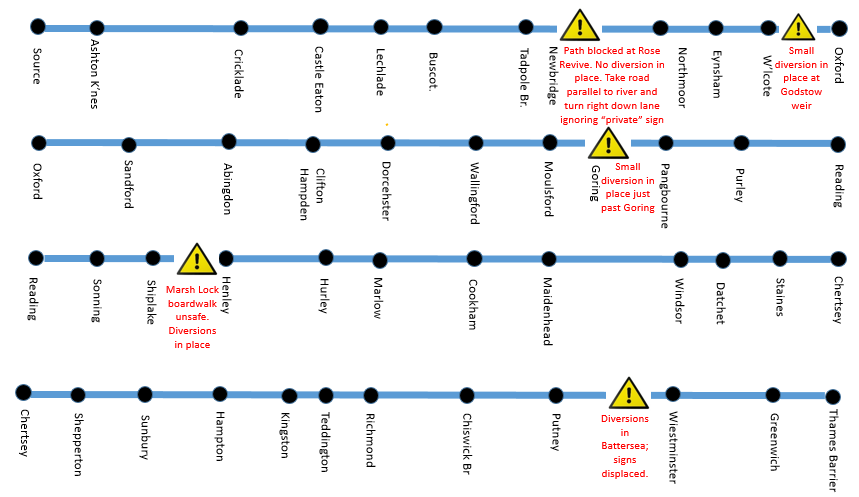 Last updated: 23 May 2022
Send us any issues with the route so that we can share it with other walkers
Call (44) 118 4664007
Email info@walkthethames.co.uk