Route News

We are now well and truly in spring with daffodils sprouting and yet we still have had no serious rainfall. There is therefore still no flooding although be warned that the paths will be muddy in places. Last week was particularly cold with temperatures around 5 degrees celsius. Thankfully, this week is looking warmer at around 12 degrees with plenty of sunshine. Should be a good week. 

The National Trails office has published a really nice video on YouTube of a continuous journey down the Thames Path and then on to the England Coastal Path finishing at the Isle of Grain in the Thames Estuary. There appears to be some confusion around this topic. The Thames Path does not now run to the Isle of Grain.  It has been extended by 1.2 miles to finish at Woolwich. The England Coastal Path then runs from Woolwich to the Isle of Grain. We assume that the England Coastal Path will cross the ferry (or tunnel) at Woolwich and then make its way around the coast of Essex. Much of the path has still to be defined.

Anyone driving over Swinford Bridge in the last two years will have noticed that no toll fees were being collected. That has now changed meaning a scramble for coins as you approach the bridge. The fee is a massive 5p. It requires an Act of Parliament to change it – literally!

In our bulletin from BBO Wildlife Trust, robins are starting to mate now: the male allows a female into his territory and she makes a nest of dead leaves, moss and hair.

The gas tower at Reading was finally dismantled this week. The tower was alongside the Kennet Canal close to where it meets the Thames, A number of people came to stop, look, chat and share memories.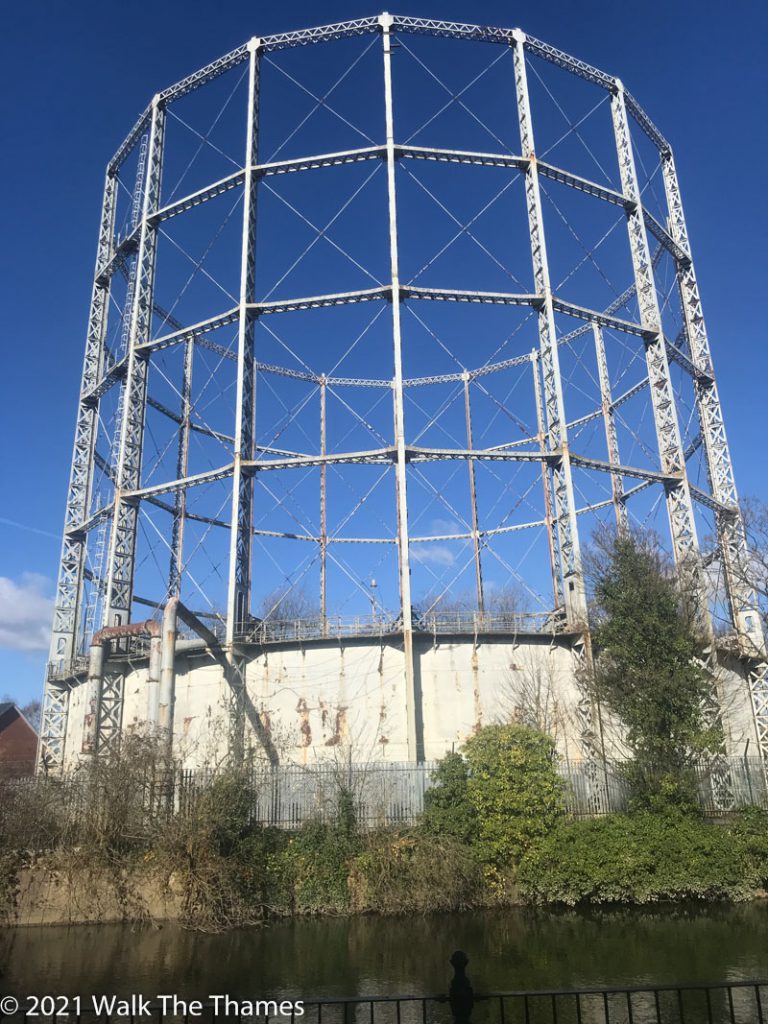 Events
The last in our series of Winter Webinars is this Tuesday with Reading to Staines, rescheduled from a few weeks ago. Click here to register. This marks the end of the series. Tuesday nights just won't be the same! 

The gardens at Hampton Court Palace are reopening after being closed for 2 years. A series of open weekends has been published as follows: March 19-20, May 7-8, September 10-11, and November 19-20. Also, the Hampton Court Flower Show will be held from July 4 to July 10.

Fulham Palace is hosting an evening of opera on April 6. Tickets cost £38 and can be purchased here. The Palace is the former residence of the Bishop of London.

If you're walking through London between July and October, you might be interested to know that you can visit 3 iconic attractions with one ticket.  The Royal Collection Trust is offering a visit to the State Rooms at Buckingham Palace, the Queen's Gallery and the Royal Mews, all for £55. This starts on July 22 and runs until October 2 (excluding Tuesdays and Wednesdays).

Reminders:

Kelmscott Manor, the former home of William Morris, is re-opening to the public on April 1. Opening times will be Thursday to Saturday from 11am to 5pm. Last admission is 4pm. 

The Ashmolean Museum in Oxford has a special exhibition dedicated to Pissarro (1830-1903), the father of impressionism. The exhibition opens on February 18 and runs until June 12. 

Tate Britain, found on the left bank of the Thames between Chelsea and Westminster, is hosting an exhibition on William Hogarth (1696 – 1764), painter, engraver, cartoonist, satirist and social critic.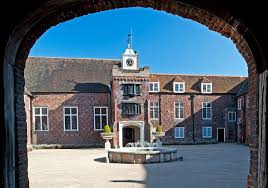 Thames Path Passport

With the addition of the Thames Head Inn and the visitors centre in Windsor, recently relocated to the Guildhall (which is also the museum) we've wrapped up the stamping stations. We now have  a list of 26 stations across the 180 mile route.

We are now finalising the art work for the passport and the certificate which goes with it. The price of the 14 page booklet will be £10. However, the 2022 edition will be on sale at a special price of £7.50. It will be given for free to those on a package. We hope you will give it a go. 

For an up-to-date list of all stamping stations, see our web page.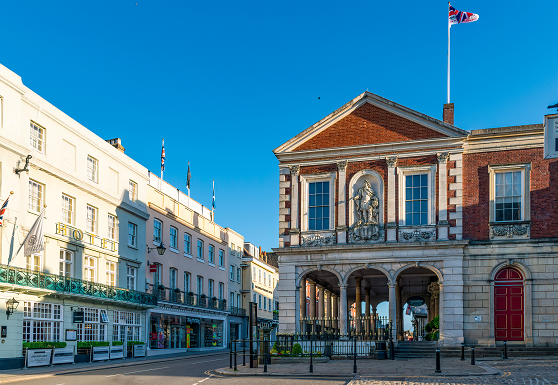 Accommodation News

Just a warning that the Plough at Kelmscott, although open to residents on Mondays and Tuesdays, does not have a bar service on that day at all. Also no food is served on a Sunday evening. Which means that, if arriving on any of those three days, you are likely to go hungry unless you plan to eat in Lechlade prior to arrival. We have been told that they intend to open 7 days a week from Easter. However, that is dependent on finding staff which, in the current climate, has been problematic. 

We reported a few weeks ago that the leaseholders of the Miller of Mansfield at Goring had given up their lease. This was sad news as Nick and Mary had developed a reputation for fine food. A lease has been taken out by new operators and the pub is busy refurbishing prior to opening later this month.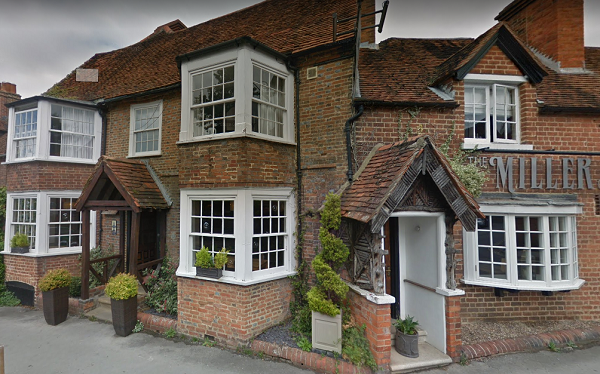 That's all folks. Mind how you go,