Most of us have inspiring music that we turn to when we're feeling low. But the Walk The Thames playlist is not intended to be inspirational. Far from it. It's an eclectic collection of music inspired by people and places along the Thames. 
Click here to open the list on Spotify. The songs appear under no particular order.
Top of the bill, perhaps it's because it was the first song selected, is London Calling by The Clash. Released in 1979, the title says it all. Not a bad song to listen to as you turn the corner at Kew.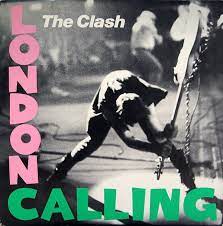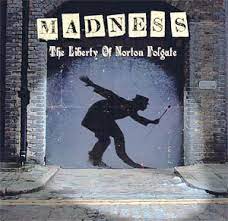 Madness emanate from Camden in North London. The Liberty of Norton Falgate is a musical masterpiece that you would not necessarily associate with them. It's a song about a district of London, not far from the city of London. Although the Thames Path does not pass by here, Limehouse and Shadwell both get a mention. The song closes with the lines "The city sprang up from the dark mud of the Thames"
A change of pace now. Despite his name, Gustav Holst was English, born in Gloucestershire in 1874 to a father of mixed Swedish, Latvian and German ancestry. He was heavily influenced by William Morris, attending lectures at Kelmscott House. From 1920 to 1923 he taught at the University of Reading, thus qualifying him to our "hall of fame". His most famous work was The Planets. This is Jupiter.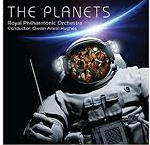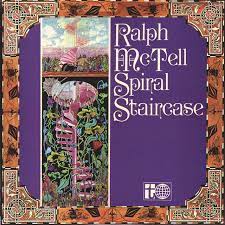 Ralph McTell's 1969 Streets of London is one of the most iconic folk songs of our times. Although written based on his experiences in Paris, the words nevertheless will resonate with anyone familiar with London's streets.
Eton Rifles, released in 1979, is a song by those "angry young men", The Jam. It's based on a real-life incident during a right-to-work march in nearby Slough. Eton, which sits across the river from Windsor, is full of charm and is a quieter place to stay than Windsor.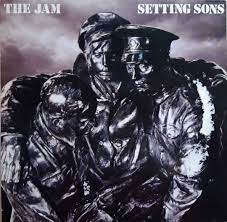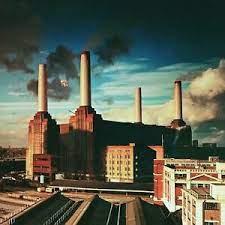 Pink Floyd's 1977 album Animals features the unmistakable Battersea Power Station, then approaching the end of its economic life. During shooting, a real-life inflatable pig escaped over the roof tops causing flights to be cancelled at Heathrow. The track chosen is Pigs On A Wing. 
You might wonder what on earth the Time Warp from the Rocky Horror Picture Show has to do with the Thames. But, in fact, the film was shot on location at Oakley Court which sits on the banks of the Thames between Maidenhead and Windsor, and adjacent to Bray Studios where the film was produced.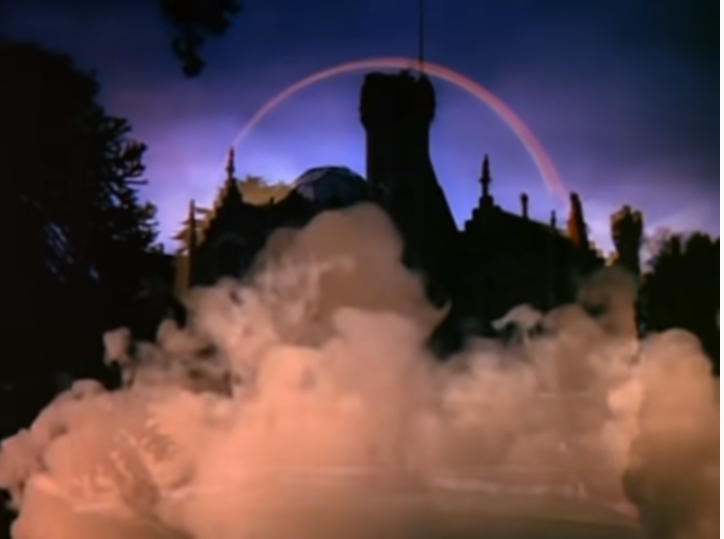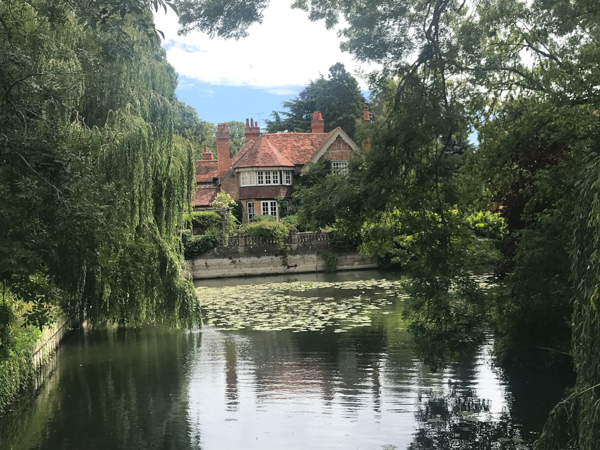 The next song features two music giants. George Michael lived at Mill Cottage (pictured) in Goring right up to his untimely death. Elton John has lived in Old Windsor for many years now. He entered into a civil partnership with David Furnish in 2005 at the Guildhall in Windsor,  one of the first ceremonies to take place. Don't Let The Sun Go Down On Me brings them together.   
Feed The Birds from Mary Poppins was set on the steps of St Paul's Cathedral. The haunting melody will instantly bring you back to the rooftops of London. And there's another Thames connection: Julie Andrews was born in Walton-on-Thames.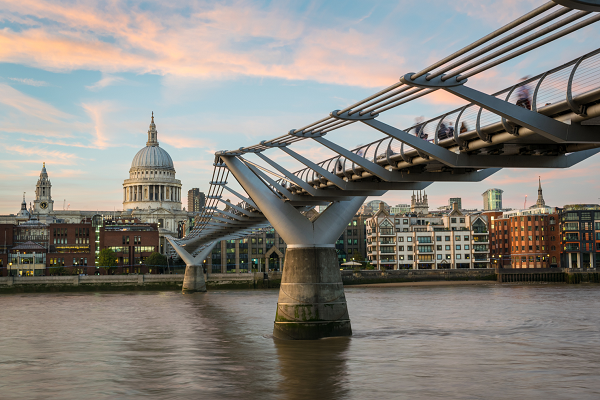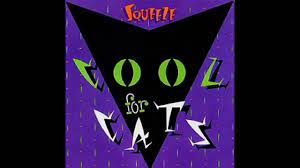 The next song is a bit of a stretch as it's Cool for Cats by Squeeze. It qualifies on account of the immortal lines "in and out of Wandsworth with the numbers on their names" which presumably refers to the nearby prison which once housed Ronnie Biggs and Reg Kray. 
Black Sabbath may not be everyone's cup of tea but we had to include their first album, also named Black Sabbath. If you look at the album cover you might just recognise the mill at Mapledurham Lock. The Wizard is one of the easier tracks to listen to!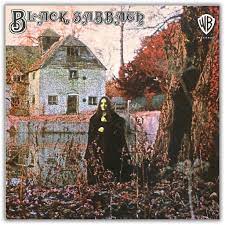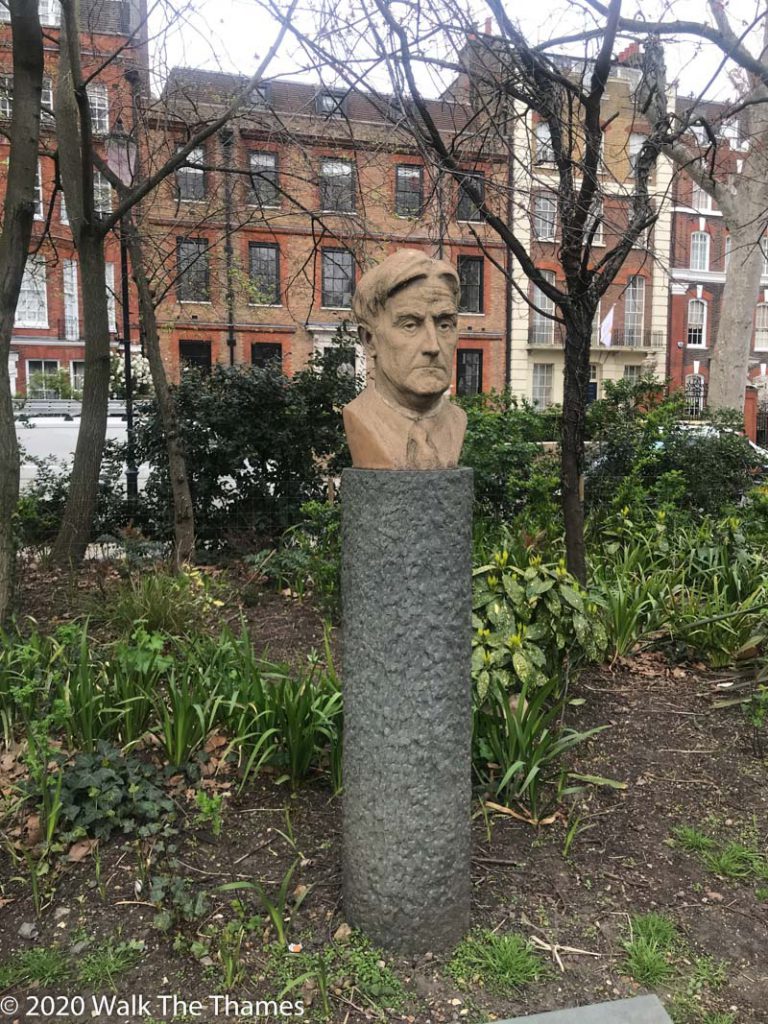 Back to some classical music. Vaughan Williams (England's greatest composer?) was born in Down Ampney, just three miles from Cricklade. He lived for some time at Cheyne Walk in Chelsea where he has a bust which you can see if walking the left bank of the Thames Path. Of all his music, we chose his adaptation of Greensleeves as it immediately brings the listener back to the English countryside with memories of green fields, rolled hay, glades and the sound of running water.
Even without its stadium, Twickenham is a lovely village on the left bank of the Thames with plenty going for it. The stadium is a good half mile away and so, unless it's a matchday, you may be oblivious to its presence. But this is the home of English rugby and the collection would be incomplete without its anthem: Swing Low Sweet Chariot.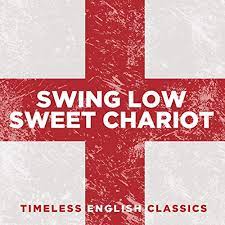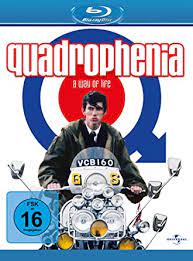 The Who's 1973 album Quadrophenia was mixed at Pete Townshend's home in Goring. He wrote much of the music whilst living at Cleeve Lock, a couple of miles upstream from Goring. In fact, he owns one of the river islands just downstream from the lock. The music was later used in the film version which features a very young Sting. 
Whilst walking through Oxford, a diversion we strongly recommend, Harry Potter fans will be rewarded with seeing a number of locations from the film franchise. In fact, a number of location tours are available; and there is a dedicated Harry Potter shop in Broad Street. So we've included the main theme tune composed by John Williams.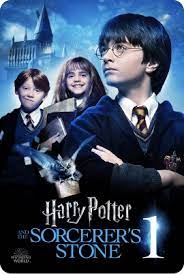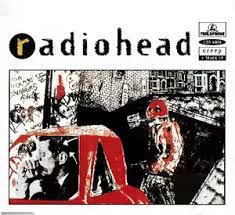 The historic town of Abingdon might seem an unlikely place for the formation of one of England's most successful bands. But the members of Radiohead went to the prestigious Abingdon School. Creep was their first and biggest single. Apologies if you are offended by any langiage.
Despite their Irish style, the Pogues are an English band having formed at Kings Cross. It's not surprising that many of their songs mention London. But Misty Morning Albert Bridge is the closest to the Thames. Released in 1989 it was to be their last top 50 single. Frontman Shane McGowan left the group two years later.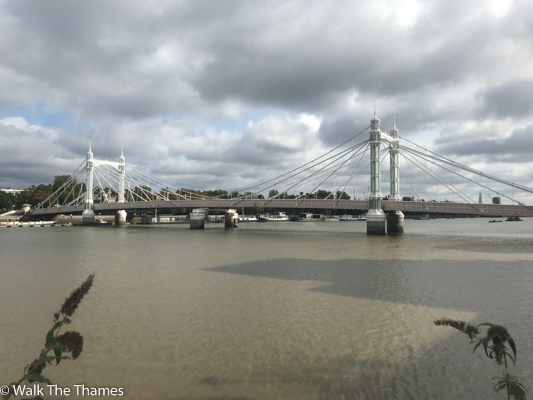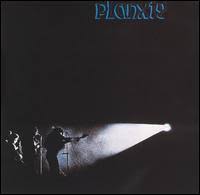 Staying with Irish music, Sweet Thames Flow Softly was recorded by Planxty with the unmistakable voice of Christy Moore. If you listen carefully to the lyrics you'll hear plenty of references to the London Thames: Shadwell,  Nine Elms, Richmond. But our favourite lyrics are "Kissed her once again at Wapping, after that there was no stopping."
We felt that a Thames playlist would be incomplete without a piece of music that symbolises Westminster Abbey. So we've included William Walton's Crown Imperial which was written for the Coronation of King George VI in 1937. It was used again in the wedding of Prince William to Catherine Middleton.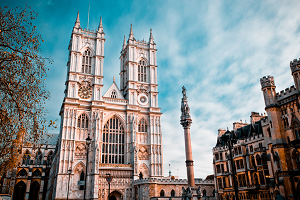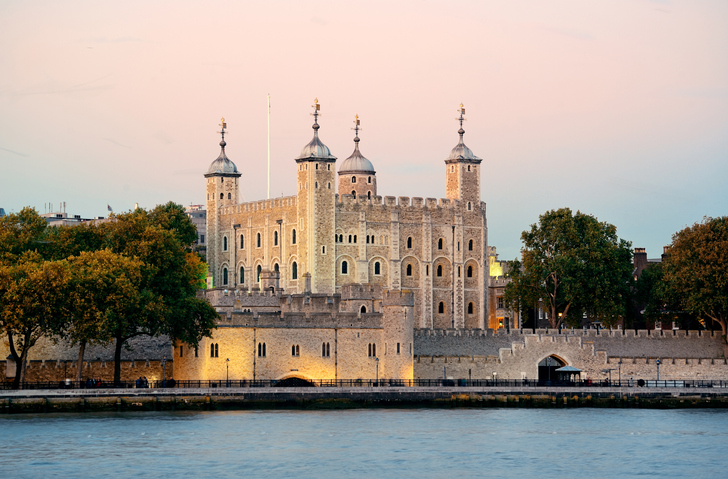 Gilbert and Sullivan have a number of connections on the Thames. Their producer, Richard D'Oyly Carte, owned an island in the Thames just past Shepperton.  Their productions were held at the Savoy Theatre on the Strand, a few yards from the Thames.  And Sullivan lived at Cheyne Walk in Chelsea. 
Having therefore qualified, what better piece of music than the Yeoman of the Guard, set in the Tower of London. We have selected the Finale to Act 2. It's a bit long but if you stick with it you'll realise that Sullivan could write serious music after all!
We've included Howard Goodall's arrangement of Psalm 23 for a couple of reasons.  It's sung by the Christ Church Cathedral Choir of Oxford. And it was used as the theme tune for the Vicar of Dibley which is set in the gorgeous Chilterns which the Thames skirts from Wallingford to Marlow.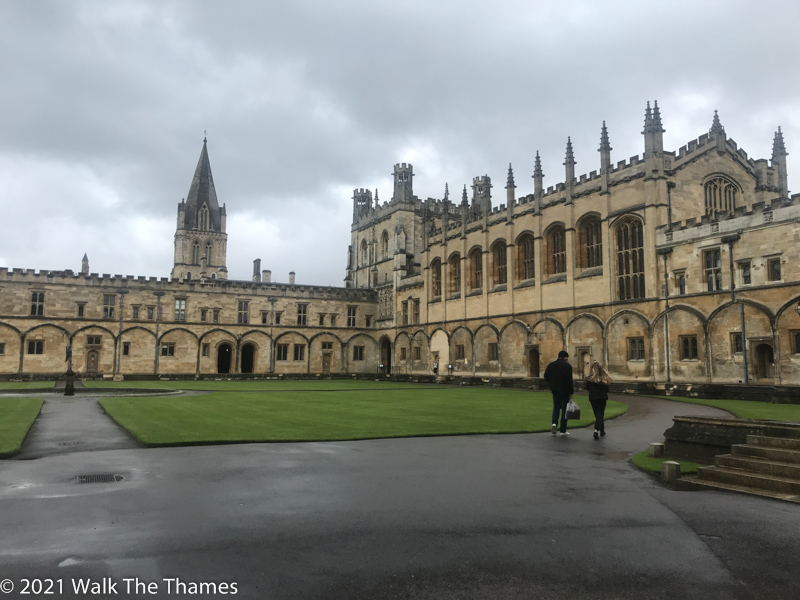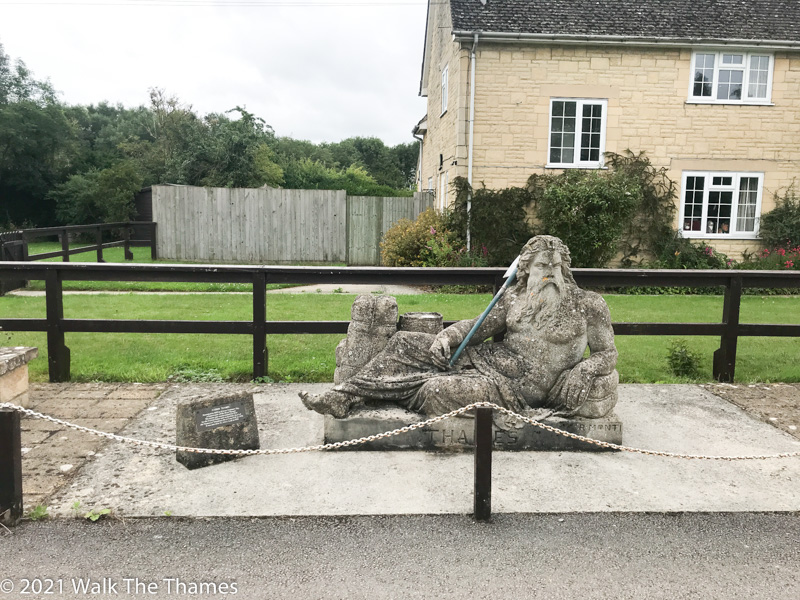 A statue of Old Father Thames can be found at St John's Lock near Lechlade. This recording by Peter Dawson was made in 1933, making it the oldest song on our playlist by a long way.
As you leave Tower Bridge and head to Greenwich you will pass Dickensian scenes of narrow streets, alleyways and historic pubs. This applies whether you follow the left bank route through Wapping, Shadwell and Limehouse; or the right bank through Bermondsey and Rotherhithe. It's therefore appropriate we include something from Oliver and what better song to evoke late night carousing than Oom-Pah-Pah.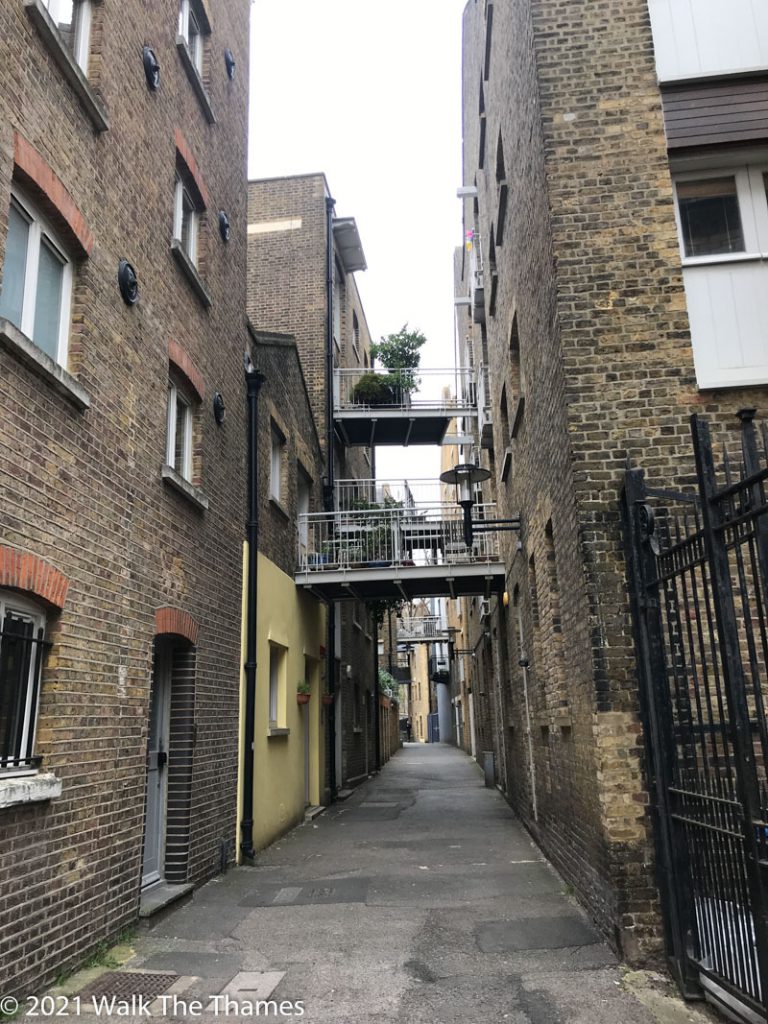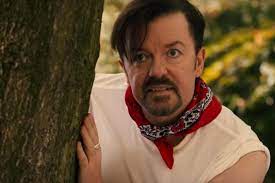 Our final song comes from Reading's very own Ricky Gervais. Or is it David Brent? He meets his Lady Gypsy "just south of Didcot"  where walkers will have seen the remains of its power station on the horizon. It's a clever and infectious song and you may be surprised by the quality of the singing. 
We hope you have enjoyed our playlist. We can be almost certain that no one will like all the songs! But hopefully you have enjoyed learning about them and how they connect with the Thames. And don't forget, here's the link!