We are now into August. For those still planning a walking holiday this year, an early autumn walk is a realistic option. Whilst the weather may not be as dry as it is now, there are some definite advantages: cooler temperatures, fewer people; autumn colours; roaring fires in country pubs. Although likely to be wetter, the paths are usually free from floods until winter. Our services will continue to run until the end of October 31 when the clocks change. 
Route News
Conditions underfoot remain firm and dry despite occasional downpours. 

We had some positive feedback from walkers this week who used the Ridegway between Wallingford and Goring, thus avoiding the road walk through Moulsford. For details of this route, see our detours page.

If passing Caversham Lock, look out for the newly commissioned turbines at Reading Hydro.

We have been reminded that the footpath in front of the Tower of London remains closed despite social distancing measures being relaxed. When we walked this route earlier this year, we were forced around the perimeter of the Tower. We would recommend walking on the right bank for this stretch of the Path which offers better views of St Paul's Cathedral and the Tower.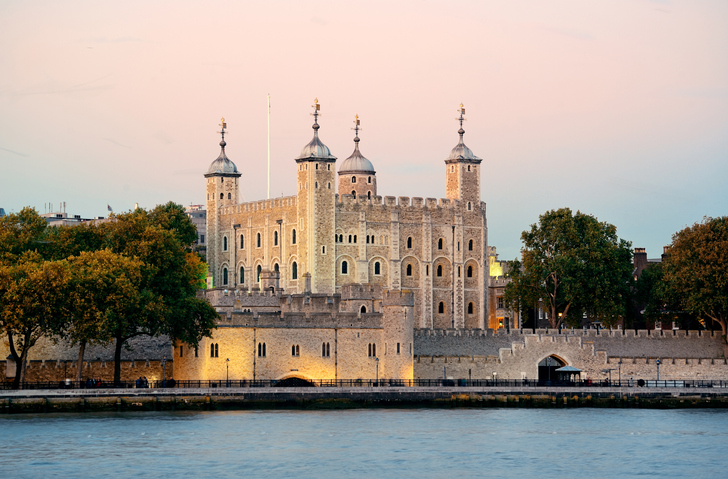 Events
Henley Regatta is being held this week. If walking through Henley, there will be small diversions downstream from the bridge as the Path would ordinarily pass in front of the main stand. If you have not booked accommodation, good luck! Tickets for Henley Festival, to be held September 15-19, are almost sold out.

The curator of the Stanley Spencer Gallery in Cookham will be giving a talk on September 1 at 5.30pm about notable works from the collection. This will be a zoom webinar and registration is free,

Marble Hill, near Twickenham, are hosting Arts in the Park, a series of free live performances every Sunday afternoon until September 19. 

Slightly off the Thames Path, but definitely on the Thames, Gravesend is currently hosting a Waterfront Weekend. Expect beer, cider, music and historic ships at the Three Daws pub and the Town Pier Square.

As reported previously:

The Cotswold Show will be held on the 14th and 15th of August in the grounds of Cirencester Park.

There will be a one day course on Moths and Butterfles in Cricklade on September 11. The program includes a walk through North Meadow. More details here. 

Guided walking tours of Reading Abbey are being held every Saturday at 11am. Booking details are here

Southwark Cathedral have put on an exhibition about mudlarking.  The exhibition is on display until October 30.

For a list of scheduled events and festivals, see our events page.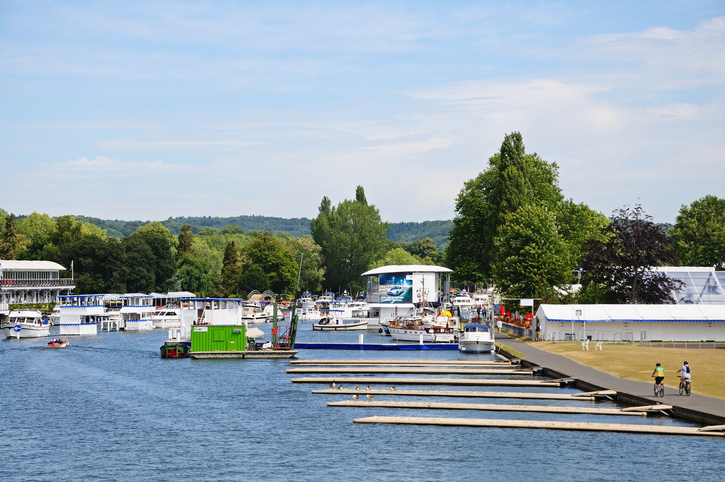 Hospitality
We visited the Rafayel Hotel in Battersea this week. We were unable to contact this hotel during COVID but it is definitely back in action.The hotel, which sits on the banks of the Thames, offers a distinctively Asian feel with its Banyan restaurant.

Staying in the London area we dropped bags off at the Bridge in Barnes. This sits yards from a very quiet Hammersmith Bridge – open now to pedestrians and cyclists. In fact, the entire Barnes area was very quiet being largely cut-off from through traffic. The hotel is a pub with rooms, very much a neighbourhood pub with pleasant staff. Like many pub-hotels, no breakfast is served although there are cafes around.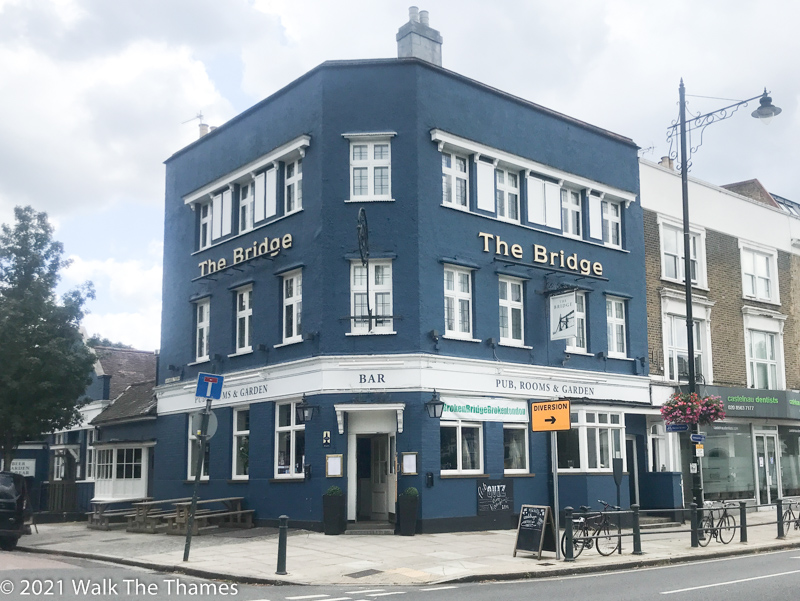 Arts, History and Architecture
Bray Studios have submitted an application to build five new sound stages at their site on the Thames. The studios are found immediately before the Oakley Court Hotel between Maidenhead and Windsor across the river from the Path. A spokesperson said "the majority of the temporary structures will be replaced by buildings which will sit better in the landscape". Despite some local objections, the scheme has support from the local Community Association.

D'Oyly Carte Island, along with its crumbling mansion Eyot House, has been sold for just over £3 million. The island is found a few yards downstream of the Shepperton Ferry. It was purchased in 1875 by Richard D'Oyly Carte, the producer of Gilbert and Sullivan operas and founder of the Savoy Theatre in London. D'Oyly Carte had intended to use it as an annex of the Savoy but he was unable to obtain a drinks license.  He lived there with a pet crocodile. The buyer has pledged to invest a further £1m and "bring it back to stand as the glory on the Thames that D'Oyly Carte would be proud of."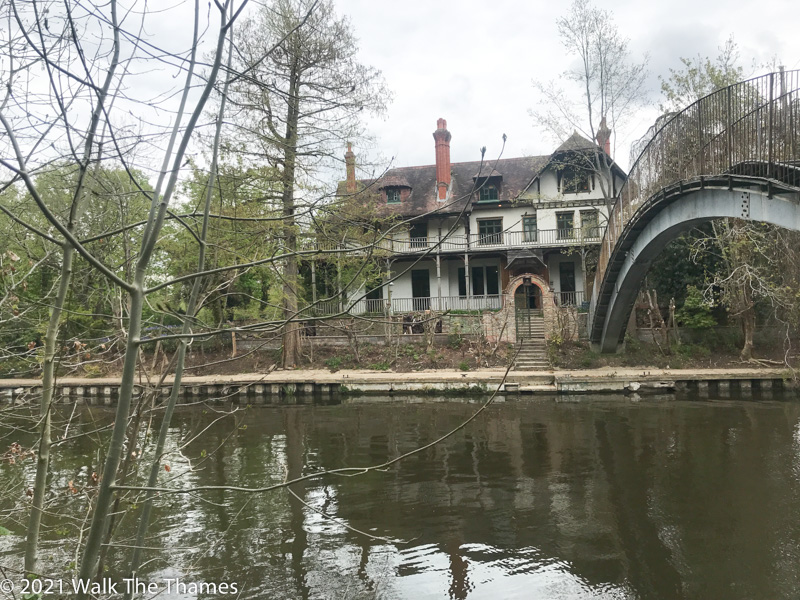 Nature

If you are interested to learn more about farming, you could do worse than watch Clarkson's Farm on Amazon Prime. Whilst Jeremy Clarkson may not be everybody's cup of tea, it is quite informative and engaging.  We learn about tram lines, crop yields and subsidies. He farms a significant piece of land in Chadlington, Oxfordshire which lies about 12 miles due north of Tadpole Bridge. The trout for his pond came from Lechlade. The landscapes you see on the program will be very familiar to those who have walked from the source to Oxford.
Snippets

We were supporting walkers this week who completed the Thames Path arriving in London.  So here are a few random shots from the area: Hammersmith Bridge back in action; Strata SE1, an award winning tower block at Elephant and Castle complete with integrated wind turbines; outside the Banyan, Rafayel; and looking across to Chelsea from Battersea