We're often asked – do you move bags when the Thames Path reaches London? Well, yes we do. It's fair to say that it's not easy as traffic moves very slowly there. But we believe that it's important to offer a full service and not just cherry pick those routes that are convenient to us.

Nonetheless we are conscious that we are adding to an already crowded and polluted city. So we are thrilled to announce that we have found a carbon neutral company to handle our bag transfers within the city. The firm only operates electric vehicles and bicycles. We ran a pilot this week and it worked very successfully with the same level of service being offered. We will be using them for most of our inner-London bag transfers in future.
Route News
Nothing to report. Following last week's downpours, the paths seem to be dry once again. Admittedly we haven't been up to North Meadow in the last fortnight but we would assume that this is now dry. Do keep an eye out for nettles!
Events
We are delighted to announce that Wallingford Museum has reopened. The museum covers local history from the wars of Stephen and Matilda, Wallingford Castle featuring prominently in that saga, through to former local resident Agatha Christie.

Lovers of 80's music may be interested to know that Henley Rewind will take place from August 20-22. The line-up includes Jimmy Somerville, Billy Ocean, Nik Kershaw, Grandmaster Flash (remember them?), and Altered Images. The concert is held near Temple Island so expect some disruption if walking the Thames Path on those days.

Staying in Henley, the line up for the Henley Literary Festival (2-10 October) has been announced. It includes Joanna Lumley, Jeffrey Archer, Ed Milliband and Michael Morpurgo. 

The Royal Collection has launched a special display dedicated to Prince Philip. This is being shown at Windsor Castle and will run until September 20. Tickets are included within a standard entry to the castle.

For a list of scheduled events and festivals, see our events page.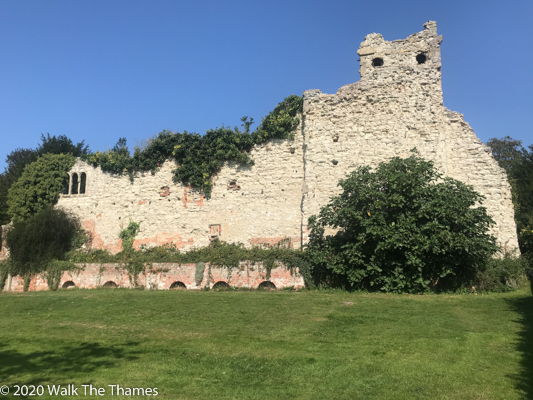 Hospitality 
Hotels in London can be problematic for the long-distance walker. We had a rather unusual exchange with a receptionist when we tried to explain that the guests were walking the Thames Path. "Why?" she said. "Why not go to the gym?" So it's nice to hear that one hotel in central London we've picked out for our packages received glowing comments from our guests: the Marlin Hotel in Waterloo. Just a few hundred yards from Westminster Bridge, this hotel also has a gym – not that you'll need it!

Slightly further out from central London we've also added the Kew Gardens Hotel rated Silver. Slightly further from the river than our favoured Coach and Horses, it's still easily reachable. It's also not far from Kew station where there are plenty of local restaurants. 

The Penta Hotel in Reading has been in the news. This was a government quarantine hotel but has been closed following outbreaks of the Delta variant that were traced back to the hotel. The hotel is being deep-cleaned and will re-open to visitors on July 5.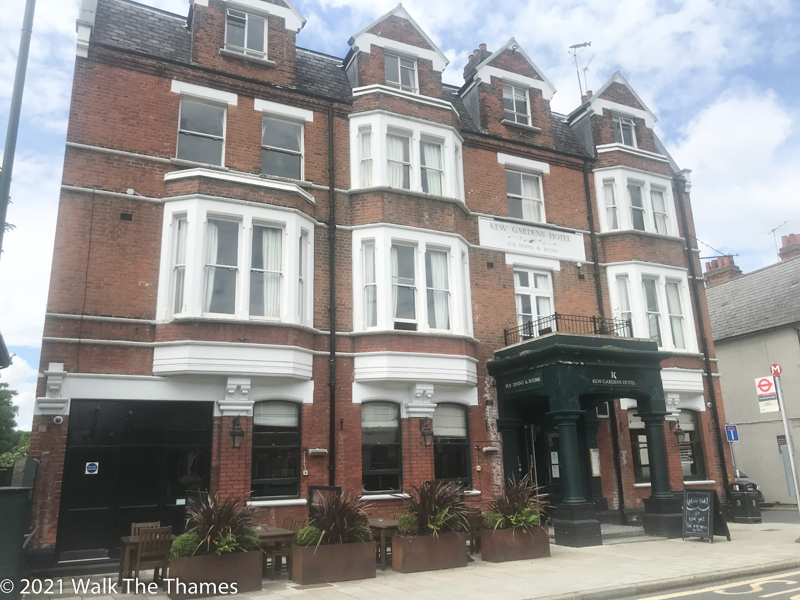 Beyond the Thames Barrier
You may be aware that it is possible to walk beyond the Thames Barrier along the Thames Path extension as far as Crayford Ness and, from there, to Dartford. It's an additional 10 miles. This week we found ourselves briefly in this area and here are a couple of photos.

It has to be admitted that the walk, which is mostly on tarmac, is quite dull. There are few boats to see: the container ships now dock further downstream at the London Gateway.  There is a surprising amount of nature: seals are quite common, which relieves the monotony. The path, at various stages, passes new residential areas at Thames Mead, a sewage works, a nature park and urban wastelands. Speaking from personal experience, the route is better cycled.
The furthest upstream we went this week was to Lechlade. But we've been all the way down to London. Here are four random shots taken this week: Clockwise from top left: village of Hinton Waldrist, south of the Thames between Tadpole Bridge and Newbridge; Bodleian Library, Oxford; Newbridge; Sunbury Lock (order may vary depending on what device you are using).
Bye for now and hope to see you on the trail!