As expected, the final date for easing of remaining restrictions has been postponed. It is currently set for July 19 although there are rumours it might be brought forward by two weeks. Although there are currently no obstacles for UK residents to walk the Thames Path, with transport, hotels and restaurants all functioning, the hospitality industry is still facing enormous challenges. The social distancing laws prevent the restaurants and cafes from operating at full capacity. Furthermore, there seems to be an endemic staffing problem in the industry. If you look carefully, you will see "we're hiring" notices in almost every pub. So do try and be understanding if service is not up to scratch.
Route News
Following a spate of prolonged sunshine the rain returned with a vengeance on Friday. There's no cause for concern as river levels are low, although there may be some flash flooding on smaller tributaries. Aside from a few puddles on the path, no damage seems to have been done.

The Path is, however, starting to get overgrown in places. One of the most notorious spots is just past Culham where ordinarily there are many brambles. Whilst these are not yet a problem, there are a lot of nettles. A walking stick and long trousers are recommended.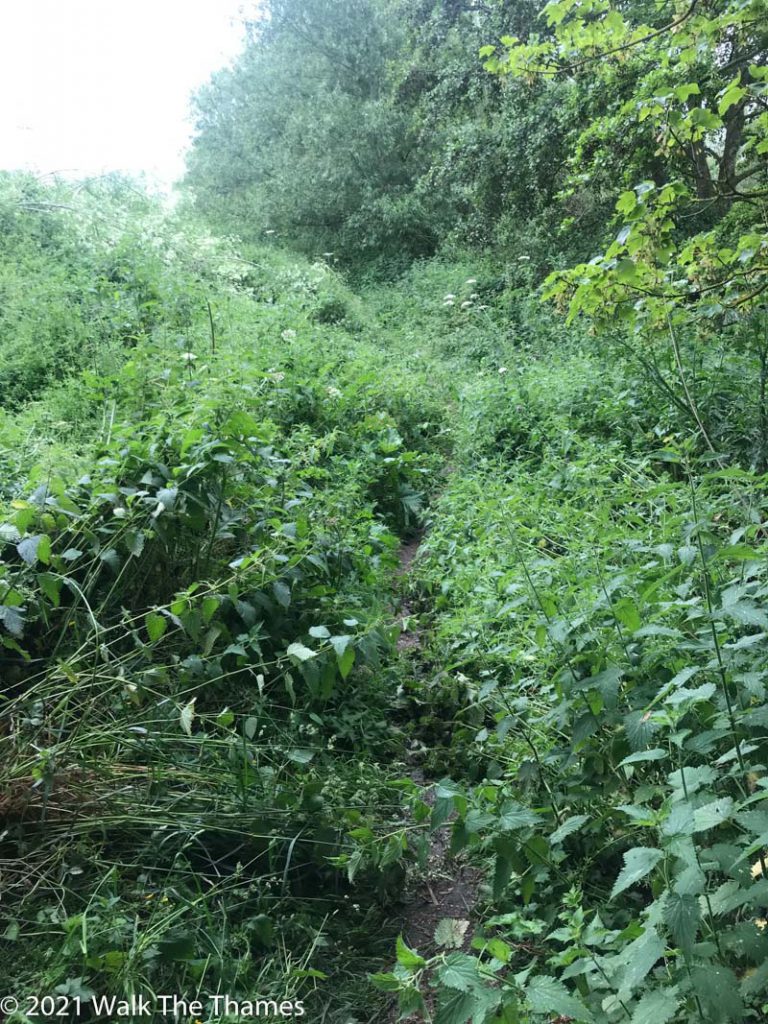 Events
This week marks the 900th anniversary of Reading Abbey and, to celebrate, Waterfest, a community-based event, will be hosting an exciting mix of arts, culture and heritage. The Abbey's history will be brought to life through a civil war camp and a medieval village.

There will be a "Come and Sing" at Dorchester Abbey on August 19 where Matthew Coleridge's Requiem will be performed. This will be an all-day event for prospective choralists although you could just come and listen to the performance at 6.30pm. More details here.

The Marlow Regatta, which is scheduled for today at Dorney Lake, will be a closed doors affair. The other big event this week, slightly away from the river, was Royal Ascot.

Brunel Museum in Rotherhithe is hosting a walking tour on June 25 covering workhouses, docks, shipbuilders and local residents. Tickets can be purchased here.  A walking tour of Wapping, just across the water, is also available, also hosted by the Brunel Museum.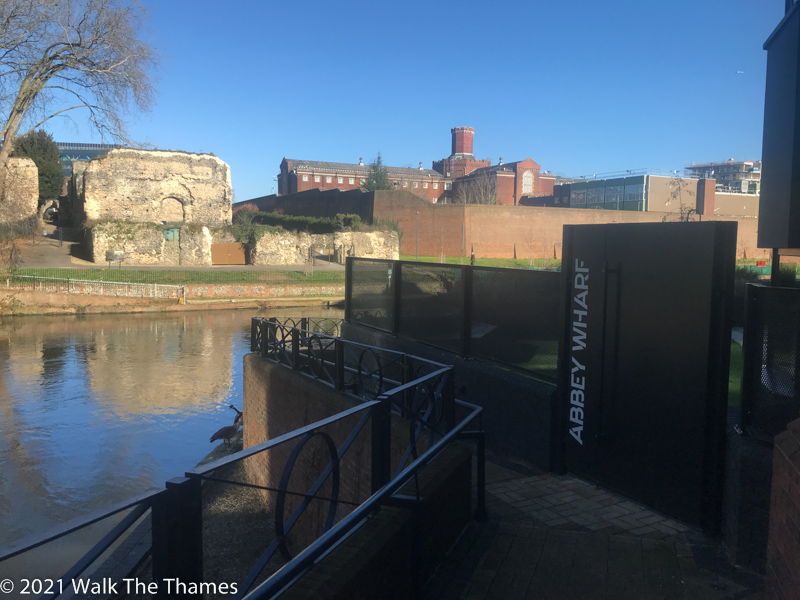 Hospitality
We've added a number of hotels to our route planner. The include the Harcourt Arms, Stanton Harcourt; Bath Place, Oxford; the Rose of York, Richmond; the Lodge Hotel at Putney; and the Brewers Inn, Wandsworth. Watch out for more to be added this week including The Prince of Wales, Marlow and Market House, Reading. The Harcourt Arms is proving particularly popular. It's a mile from the Thames Path but offers a good alternative to the Ferryman at Bablock Hythe.

Waterhay Farm, between Ashton Keynes and Cricklade, has converted a 1960's horsebox as a glamping site. Cooking facilities include gas hob and fire pit. Toilet facilities include a compost loo and a shower housed in a converted horse box. There's a 2 night minimum stay which can be booked through Canopy and Stars.

The Thames Riviera at Maidenhead is closed for refurbishment. We don't have a date for when it will re-open.

The Perch at Binsey (just before Oxford) is celebrating English Wine Week by serving Renaissance wine from the Bothy Vineyard in Abingdon.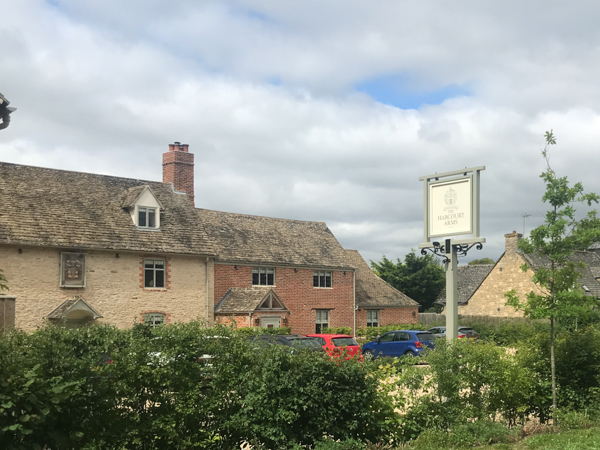 Nature
If walking in the vicinity of Wittenham Clumps, look out for bee orchids. These protected flowers look like a female bee. Males try to mate with it and pollinate the flower instead.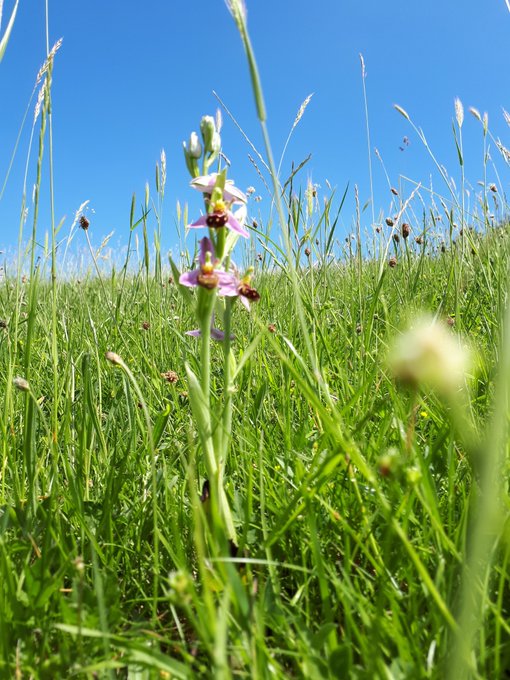 Snippets
We found ourselves mostly in the central part of the Thames – between Abingdon and Windsor. Here are some random shots: Clockwise from top left: Marlow Bridge and Church; a pillbox appearing to be renovated at Cholsey Marsh; Sutton Bridge near Culham; the Long Walk at Windsor – one of our suggested detours..
And finally…

If out walking on the Thames Path this week you might have seen a pedalo. A team has been trying to beat the world record for "pedalling" the length of the Thames! The current record is two days ten hours and fifteen minutes. The team, which includes former England hooker Andy Long and international decathlete Alex Gibson, are raising money for Challenging MND, a charity founded by Alex Gibson who was himself diagnosed with Motor Neurone Disease in 2018.
Bye for now and hope to see you on the trail!