It has been a lovely week on the Thames. Despite the waterlogged paths (more below), the landscape is a deep green following last week's intermittent sun and rain. The sun has shone most of the week and it has actually, finally, become warm. The weather forecast is encouraging. It is a wonderful time to be on the Path.  
Route News
This week the paths were heavily under water in the upper stretches. The black spots were Waterhay, between Hailstone and North Meadow, and approaching Castle Eaton. Our Facebook group contains suggested diversions. Help us help others by reporting findings there.
There are flood alerts in place between Teddington and Putney due to high tides.
If travelling by train this weekend make sure to check your rail operator for delays as significant repair work is planned.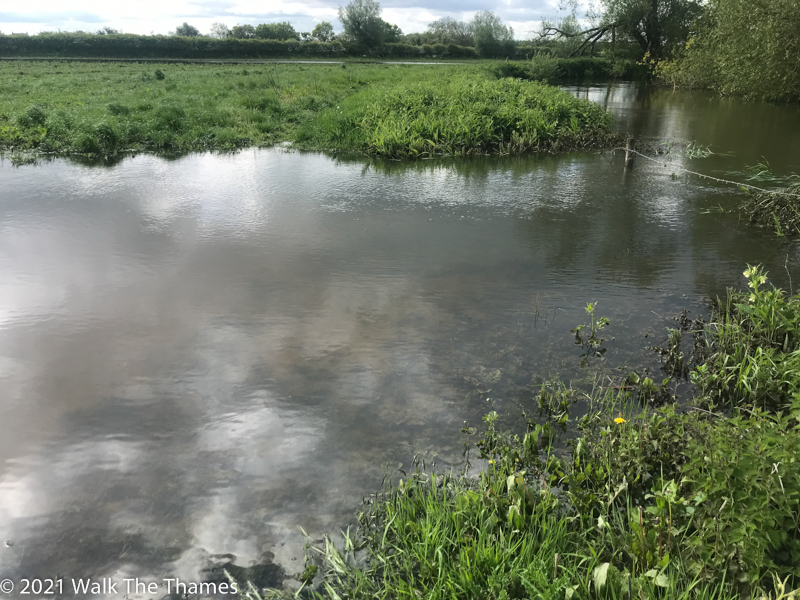 Events
Rail enthusiasts will be thrilled to know of two developments on the Thames Path. Firstly the Cholsey & Wallingford railway re-opens this weekend. This is followed by the re-opening of the Swindon and Cricklade Railway. Both are heritage railways.

The Chilterns Walking Festival started on May 21 and runs until June 6. There are over 70 guided countryside walks, activities and events including routes centred around nature reserves, iron age hillforts, farms, churches and filming locations. The Thames Path skirts the edge of the Chilterns for a long way (Wallingford to Marlow) so we only see this remarkably beautiful part of England from a distance. 

Advance notice that on June 26 and 27 Pope's Grotto in Twickenham is open. The tour also includes the gardens of Radnor House School. This is a rare opportunity to see the remarkable grotto of one of England's finest poets. Tickets must be purchased in advance from here.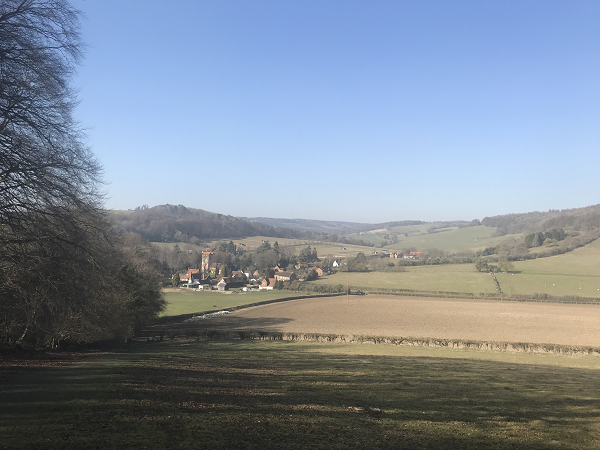 Hospitality
We received good reviews this week from our walkers of the Riverside at Lechlade, which is under new management, as well as the Red Lion at Cricklade.
A tapas bar, Corazon del Rio, is opening at Bourne End Marina. This is right on the Thames Path so no need to divert into town if hungry.
The George at Eton seems to have closed down having not re-opened following lock-down.  We have replaced it on our platform with neighbouring Crown and Cushion, which we have graded bronze.
Slightly downstream at Datchet we can report that the Manor Hotel is partially re-opening. The rooms are being refurbished following use as a quarantine hotel. However, there are four available rooms in an annex. The bar and restaurant are not yet open but there are plenty of cafes in the village.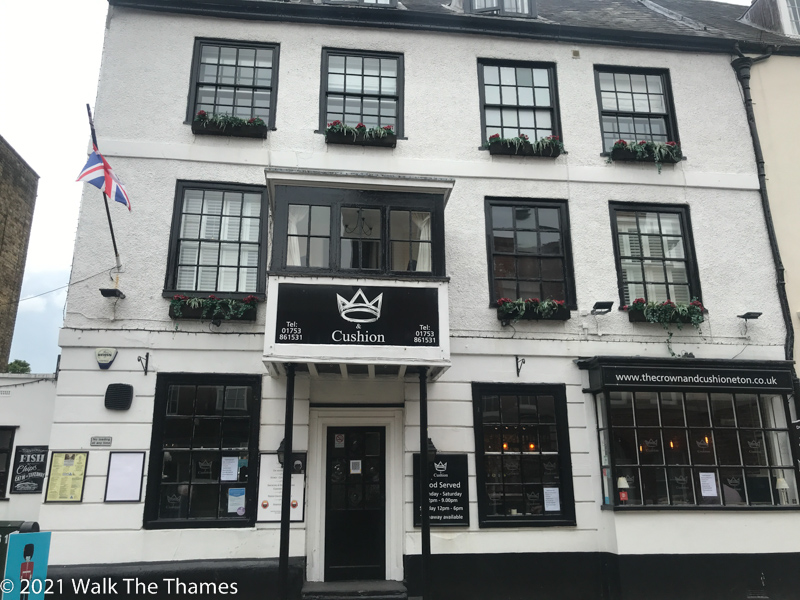 Arts and Architecture
The first residents moved in to Battersea Power Station this week. A special light show was projected on the front. Bars, restaurants and shops opened with the lifting of lockdown restrictions. This is a remarkable development in preserving our industrial heritage. We're not sure for how long diversions will be in place but we suspect it will be quite some time.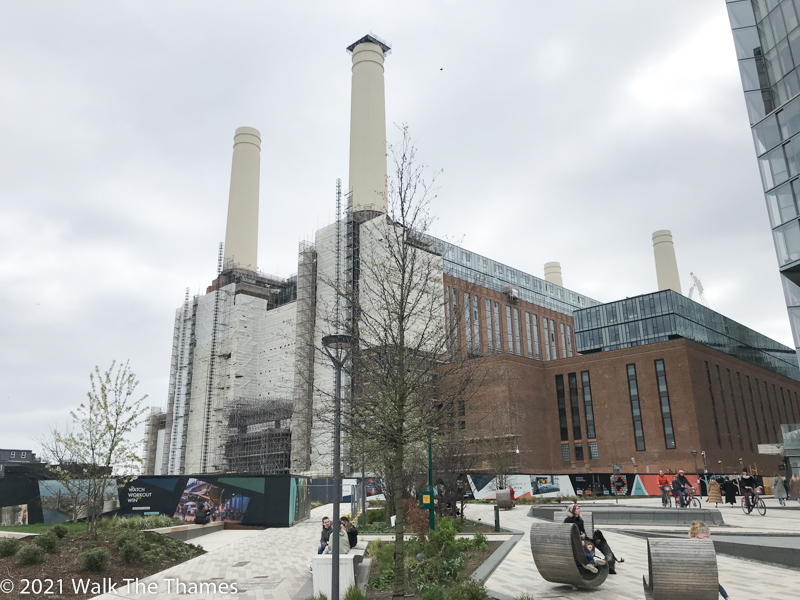 Snippets
Here are a few photos taken on our travels whilst supporting walkers this week. We start with the infant Thames from the source to Lechlade
And finally…
Martin Johnson became the fastest person to run the Thames Path this week completing the course in just 38 hours 35 minutes and 46 seconds. 

Bye for now and hope to see you on the trail!