Covid-19: How it Impacts the Thames Path
This may seem a gloomy way to start the newsletter but, with recent announcements on the tiered system, we felt it needed addressing.
Firstly, the bulk of the Thames Path is in Tier 1. Hotels, pubs, cafes and restaurants remain open but must close by 10pm. Public transport continues to operate. Practically, there is little impact.
London (all 32 boroughs) together with Elmbridge local authority in Surrey have moved into Tier 2. This means from Shepperton onwards, the Thames Path lies entirely in Tier 2. As far as we understand, there are no restrictions on visiting areas in Tier 2. Therefore, the Thames Path remains open.  
Whilst none of the Thames Path lies in tier 3, people who are resident in tier 3 should not leave the area. Which means the Thames Path is out of bounds for a large number of people in the north as well as everyone in Wales and Northern Ireland. Scottish residents are advised not to travel unnecessarily.
As far as our packages are concerned, the basic rule of thumb to be applied is this: if you are unable to take up the package (because you have to self-isolate or there are restrictions where you live) then cancellation charges will apply. Which is why you should take out holiday insurance. If, however, we are unable to deliver the package (because, for example, accommodation is no longer available) then you can expect a full refund.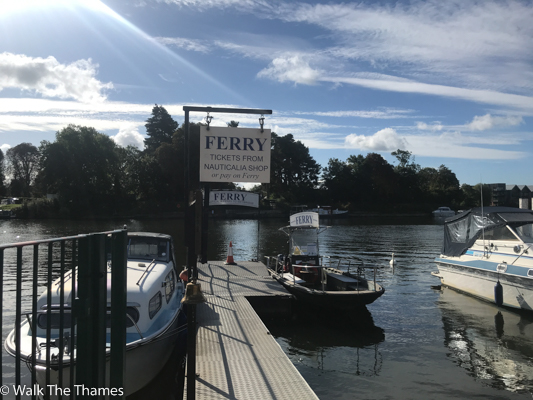 Events
Firstly if you think we're late with the newsletter, we're not. We've decided to migrate the release of the newsletter to a Thursday in order that we can announce forthcoming weekend events.
Driving between Oxford and Pangbourne the other day on bag transfer duty, we noticed how popular the Oxford Arboretum was. Whilst not accessible from the Thames Path, the Arboretum, Oxford's largest collection of trees, sits on a hill above the river and is accessed from the A4074 at Nuneham Courtenay. Now is a great time to visit as the trees are full of colour. Visits must be pre-booked.
The National Gallery has launched an exhibition entitled Artemisia. Artemisia Gentileschi was a 16th century Italian painter and, unusually for that time, a woman. Her works often featured women. Perhaps her most famous is Judith Slaying Holofernes which is at the Uffizi in Florence.
This week marks Trafalgar Day which took place in 1805. The Royal Museums at Greenwich have published a short documentary on their website by Dan and Peter Snow on the legacy of the battle. Greenwich was the home of the Royal Naval College.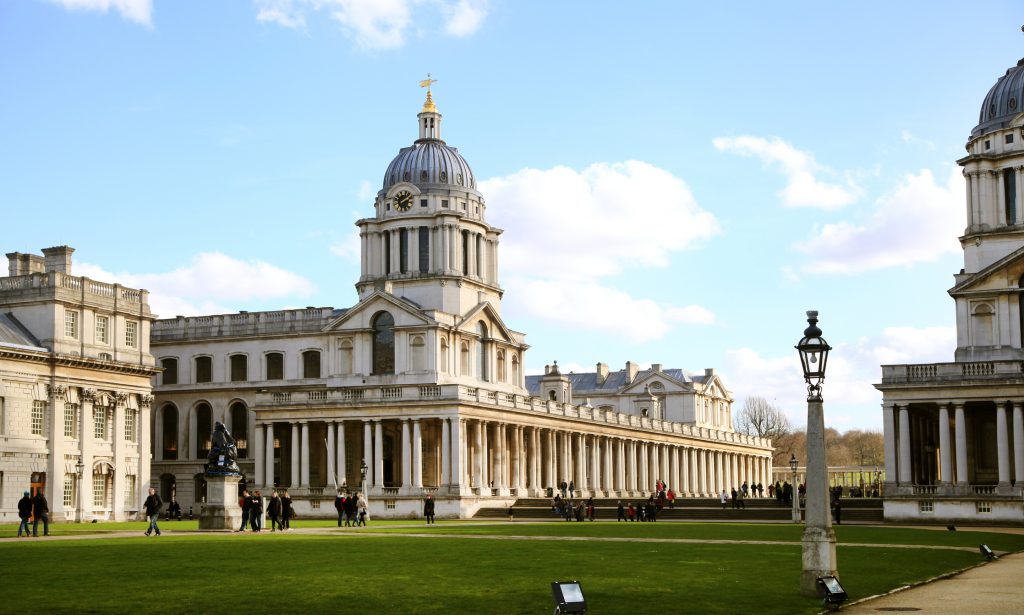 Finally there have been a couple of TV programs that might be of interest to walkers. Channel 5 has a series entitled "Inside the Tower of London" which is a fascinating insight to such an iconic building overlooking the Thames. The programme is available on catch-up. Staying on Channel 5 is Walking Britain's Roman Roads: the Ermin Way, which links Corinium (Silchester) to Glevum (Gloucester). The road runs through Cirencester, a few miles from the source of the Thames.
Route News
Hammersmith Bridge remains closed with short diversions in place for anyone walking underneath.
The Environment Agency issued flood alerts last week between Teddington and Putney. This was for tidal flooding. These have now lapsed and there are no current alerts. However…
Heavy rain is forecast over the next two days as Storm Barbara hits the south of England. This may result in flood warnings by the weekend. Keep an eye out on our route updates page. 
Website News
We have spent quite a bit of time fine-tuning our Thames Path diagrams. These are meant to help with planning your next walk, with distances between key points, accommodation, transport and points of interest. Do feel free to browse these at your leisure.
For those that have used our route planner, we should be releasing an updated version of this in the next day or so. We think this version is much more intuitive.
As always, we welcome any feedback on our website – good and bad!
A Closer Look: Staines to Chertsey
This stretch of the Thames is perhaps not the most popular. Neither Staines nor Chertsey rank as highlights, both considered to being rather boring. But, if you plan to walk the Thames Path, you have no choice but to tackle it. And it's surprisingly enjoyable.
Staines is 133 miles from the source and just inside the M25. Not quite London but getting close. It's well served by public transport with trains to Reading, Windsor, Weybridge, Chertsey and London Waterloo.  Its concrete office blocks belie its history: it was an important river crossing during Roman times.
The Path from Staines, which follows the left bank, takes you past a number of residential houses with their gardens backing onto the Thames. Try to avoid peering in – no matter how tempting!   This is, after all, the first time the Thames Path runs for such a long time through a residential area. The shape of things to come! On the other side are much grander houses, many with boats moored alongside.
After almost 2 miles you come to Penton Hook Lock. Here the natural Thames makes a very sharp meander which the lock cuts through. Think of a head with the lock being the neck. The head is Penton Hook Island and it is possible to cross the lock and access the island which has its own riverside trail.  The island is home to herons and water voles. 
Immediately after Penton Hook is Laleham, where you will find more back gardens and the towpath actually becomes a road – although cars are few and far between. There are facilities at Laleham (pub, shop and bus stop). 
At the end of Laleham, which lasts for about a mile, the road becomes busier but you can now walk on a narrow grass verge between the river and the road. It's not the best of walks as you pass by a camp site and under the M3- another sign that London must be getting closer!
It doesn't last long as, after just 2 miles from Penton Hook Lock, you arrive at Chertsey Bridge, a fine looking construction dating back to 1785. Unfortunately, the unremarkable town of Chertsey is a further mile away and not on the river, although there is a bus stop close to the bridge. There is also a hotel (The Bridge) and a pub (The Kingfisher) 
It doesn't last long as, after just 2 miles from Penton Hook Lock, you arrive at Chertsey Bridge, a fine looking construction dating back to 1785. Unfortunately, the unremarkable town of Chertsey is a further mile away and not on the river, although there is a bus stop close to the bridge. There are is also a hotel (The Bridge) and a pub (The Kingfisher)