Today marks the 25th anniversary of the completion of the Thames Path when the final section of the National Trail was opened at the Thames Barrier. Despite being first proposed back in 1948 it took nearly 50 years for it to come to fruition. Credit is due to the Ramblers and one person in particular, David Sharp, who co-ordinated survey work by Ramblers groups to develop the route. This had become complicated by the closure of many ferry crossings leaving isolated stretches of towpaths. The route was finally declared open on July 24, 1996 with David Sharp authoring the official guide book. He died in 2015 at the age of 89.
Route News
The heatwave has now officially broken and we are expecting heavy rains which may bring flash flooding in places. Stay tuned to our route status page which, thankfully, has been very quiet these last few weeks! 

We suspect that the work on the path past Waterhay in the Cotswold Water Park has now been completed. We were able to inspect about half of the route and could see no evidence of work underway. Further details available on our Facebook group.

Advanced notice that work will be performed in October on the dreaded muddy section above Abingdon when boardwalks will be placed. There will be no diversions.

A fish pass is currently being installed at Mapledurham Lock so expect to see lots of machinery. There is a very small diversion. The pass will connect the river to a small stream upstream of the lock, the stream flowing into the river just below the lock.

As reported last week, Hammersmith Bridge has re-opened to pedestrians and cyclists. It had been closed since last August. 

Watch out for missing or vandalised signs marking the Battersea Power Station diversions.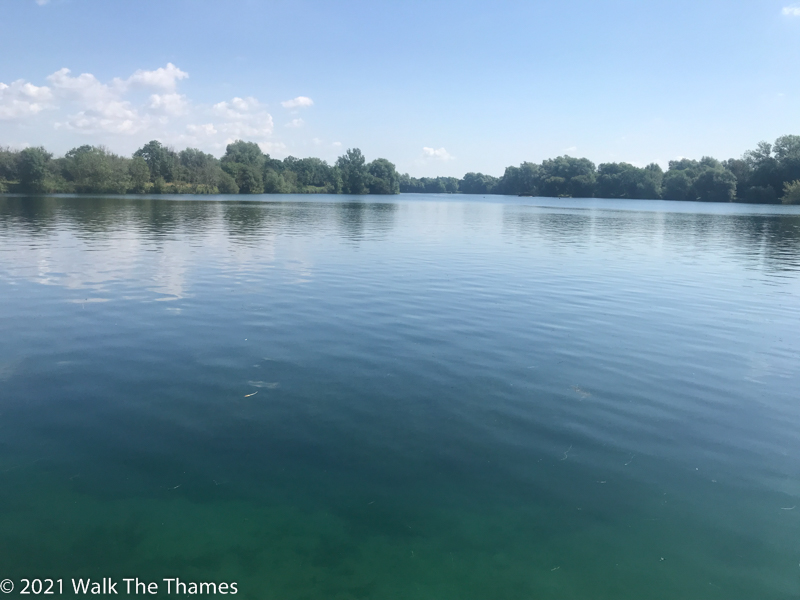 Events
Southwark Cathedral have put on an exhibition about mudlarking. It coincides with the release of A Field Guide to Larking by renowned mudlarker Lara Maiklem. The exhibition is on display until October 30.

There will be a one day course on Moths and Butterfles in Cricklade on September 11. The program starts with a lecture in the village hall followed by inspection of moth traps and a walk through North Meadow. More details here. 

More names have been added to the line-up of the Henley Literary Festival: Lord Heseltine, Gavin and Stacey co-creator and star Ruth Jones, and comedian Bob Beckett. The festival starts on October 2. Tickets are now on sale.

As reported previously:

Turner's House is hosting a gin tasting on Thursday August 12 hosted by St Margaret's Wines, Twickenham. Details to follow. 

Guided walking tours of Reading Abbey are now being held every Saturday at 11am. Booking details are here.

For a list of scheduled events and festivals, see our events page.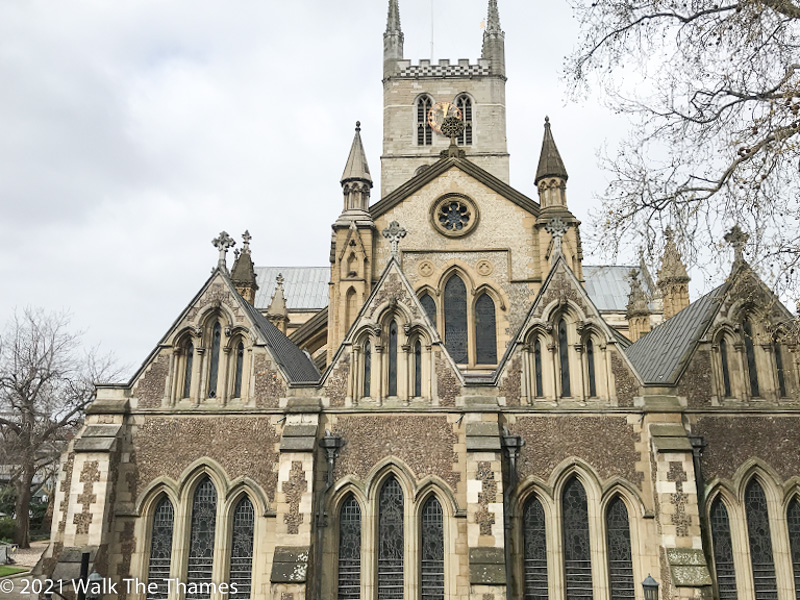 Hospitality
On our travels this week we saw Hawkwell House in Iffley near Oxford. It's a lovely hotel with a fantastic lawn. Iffley, a pretty village, lies on the opposite side of the river from the Path but can be accessed across the lock. The hotel lies a half mile further. We will be adding the hotel to our route planner with a silver grade.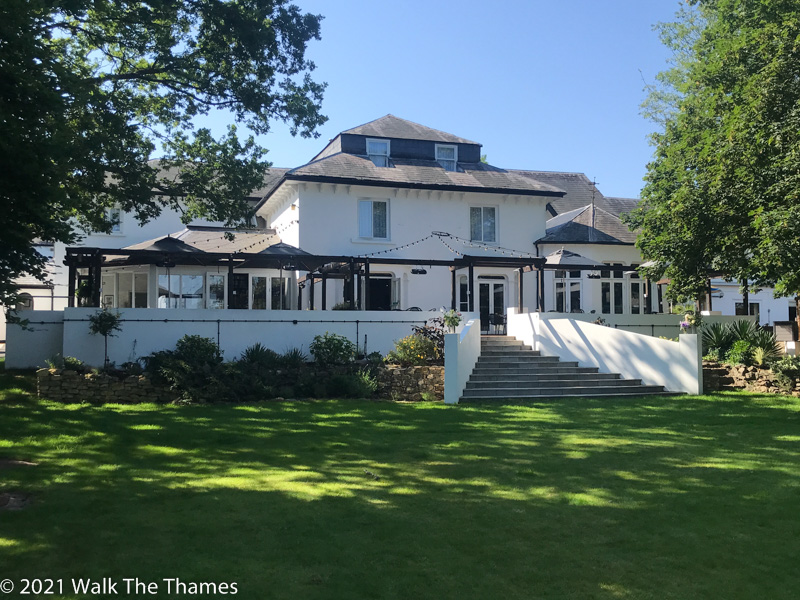 Arts, History and Architecture
If walking on the Thames Path through London, it's impossible not to notice the rising skyline at Nine Elms, a small district of London between Battersea and Lambeth. The US Embassy recently opened there. It's also home to the world's first sky pool at Embassy Gardens. The glass pool straddles two tower blocks.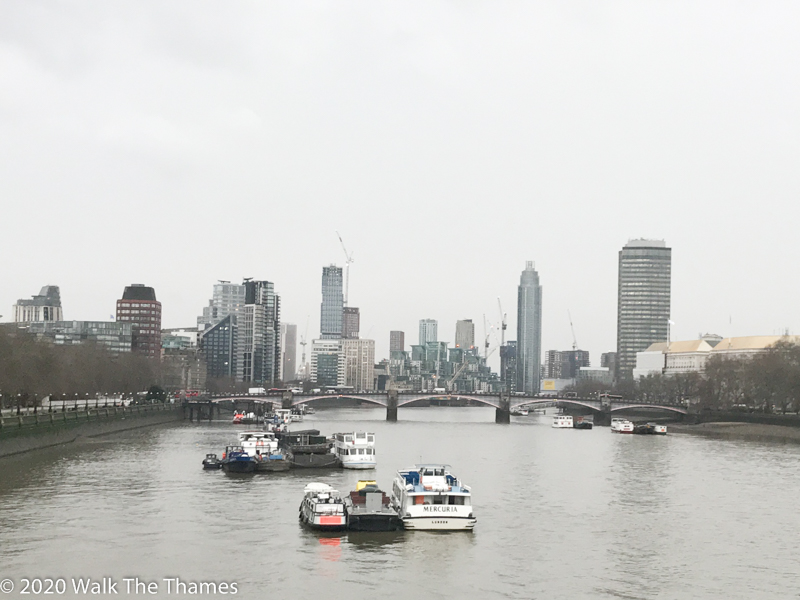 Nature
Travelling up and down the Path we cannot help but notice that the roadside fields are ripe with wheat and barley. The riverside fields, which will be too wet for arable crops, are mainly grown for hay and most of these have now been cut. We should expect to see the hay meadows turned over to animals for grazing later in the autumn. 
Website News
We're pleased to say that we have managed to restore the missing Thames Distances page to its rightful place!

If you have any suggestions as to how we might improve the website, do please email us.
Snippets
Here's a short selection from this week's travels: Iffley village, ducklings at Newbridge, wildflowers near Cholsey and "tram lines" through Barley, also near Cholsey. 
And finally….

This week was Swan Upping, where unmarked swans are assigned to the Crown and two livery companies from the City of London. Ordinarily starting in Sunbury and stretching to Abingdon, this year was slightly shorter going from Windsor to Moulsford.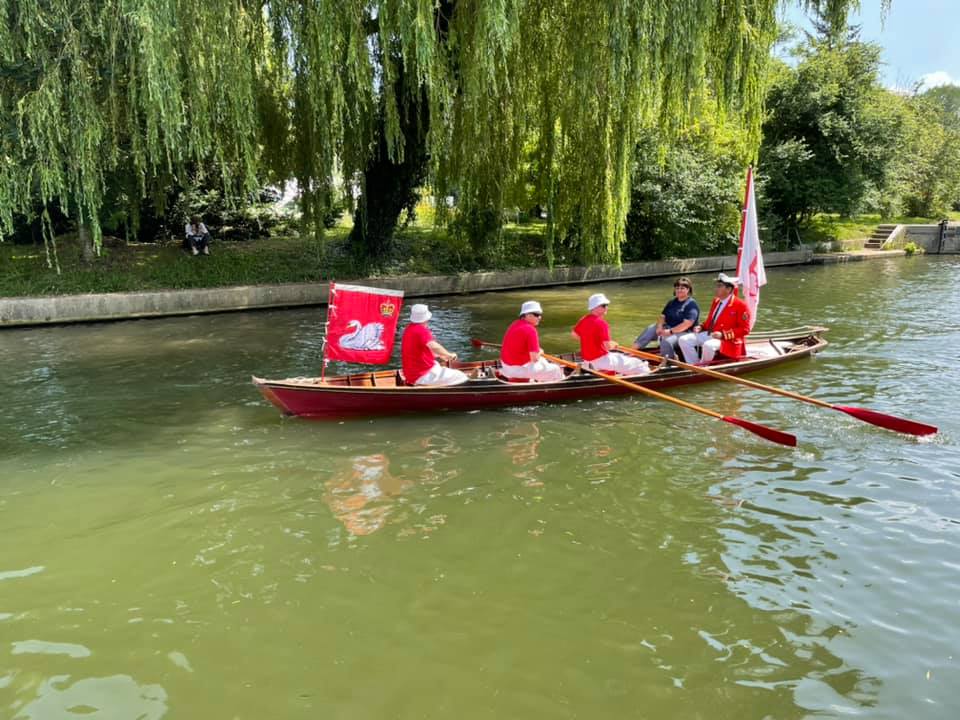 Bye for now and hope to see you on the trail.