Monday marks "Freedom Day" when social distancing rules come to an end. Let's not kid ourselves: we've a long way to go. But, despite rising cases (and, by the way, there's a lot more testing going on at the moment), hospitalisation and death rates are not rising proportionately. The vaccines are working. So let's exercise an "abundance of caution", to coin a legal phrase. Carry a mask. And watch out for those places that require it, be it supermarkets or the London Underground.
Route News
The headline news is that Hammersmith Bridge re-opens to pedestrians and cyclists this weekend. It has been closed since last August and closed to motorists since April 2019 following the discovery of "critical faults". There are no plans to re-open to motorists although a ferry service has been proposed.  

The Thames Path occasionally follows pavements. Many of these pavements are now overgrown with grass making them quite unsafe. Please take care.

Optional diversions remain in place past Waterhay in the Cotswold Water Park as work on the Path takes place. The diversions make no appreciable difference to the mileage. Further details available on our Facebook group.

Earth Trust have put out a plea not to light fires or BBQ's on their lands (Wallingford, Long Wittenham and Clifton Hampden). It's a sensible request and should be applied throughout the Thames valley.

Watch out for missing or vandalised signs marking the Battersea Power Station diversions.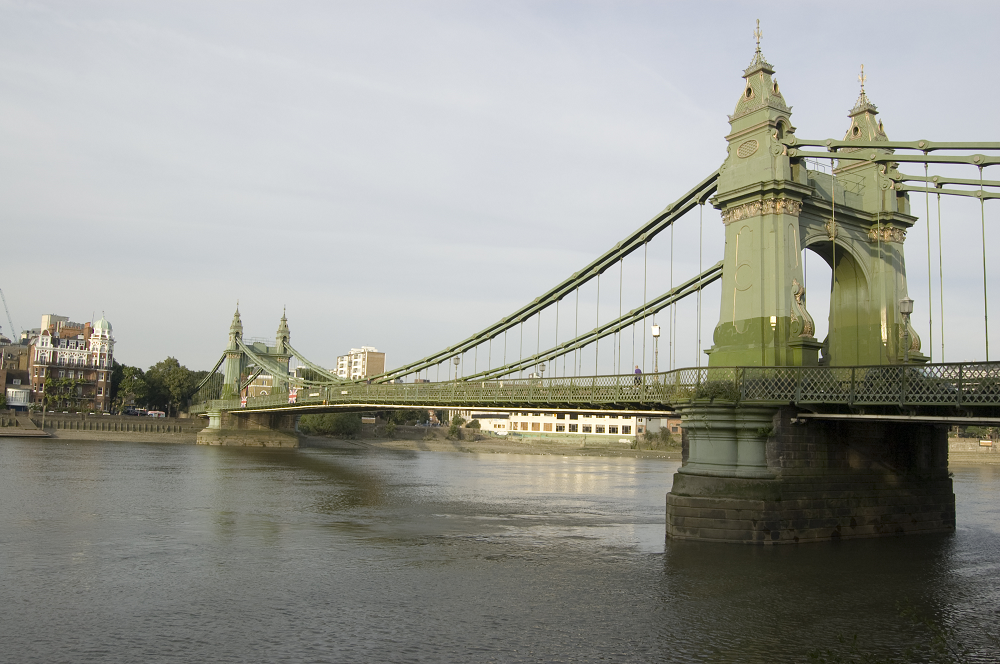 Events
Oxford Official Waking Tours have added a literary tour to their roster. The works of JRR Tolkien and CS Lewis are explored in this two hour tour held every Saturday at 3pm. Details here.

The Wind in the Willows gallery at the River and Rowing Museum, Henley is now fully open. The interactive elements of the exhibit had previously been removed. 

Turner's House is hosting a gin tasting on Thursday August 12 hosted by St Margaret's Wines, Twickenham. Details to follow. 

As reported previously:

The Best of Pink Floyd will be showing at Goring Hall on July 24th, and a week later there will be a trip through the history of electric blues from BB King to Eric Clapton. 

Guided walking tours of Reading Abbey are now being held every Saturday at 11am. Booking details are here.

Henley is hosting a "Tough Mudder" event at Fawley on July 17-18.  

The Brunel Museum is hosting a walking tour of Rotherhithe on July 23 at noon. Tickets available here.

For a list of scheduled events and festivals, see our events page.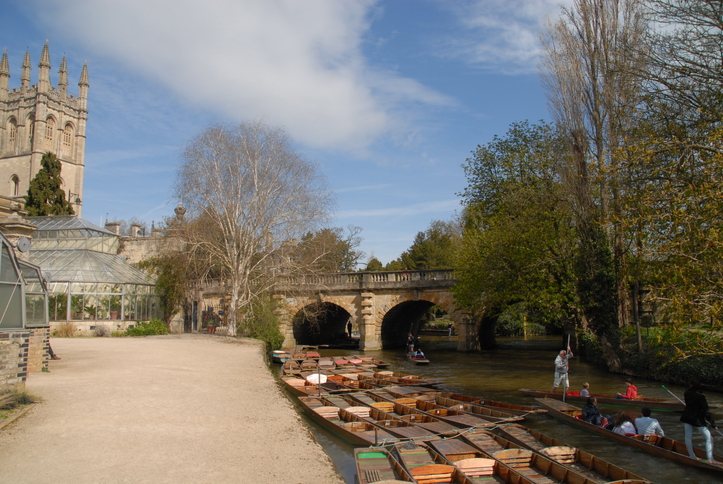 Hospitality
We received a very good review of Bel and the Dragon in Cookham from walkers who stayed there this week.  "Excellent food and service. Really pretty garden at the rear which was quite magical in the evening." Note that the hotel has a sister in Reading which lies a little away from the Thames on the Kennet Canal but well worth the detour. 

The end of social distancing on Monday should see the end of the "no left-baggage" policy operated by Travelodge and Cosenors House, Abingdon. Having struggled this week with baggage drops at various Travelodges this week, this cannot come too soon!  

The Harte and Garter, a famous hotel in Windsor's high street opposite the castle, has been closed for more than a year having been placed into administration. News this week indicated that no buyers have yet come forward and that there are therefore no immediate plans for it to re-open.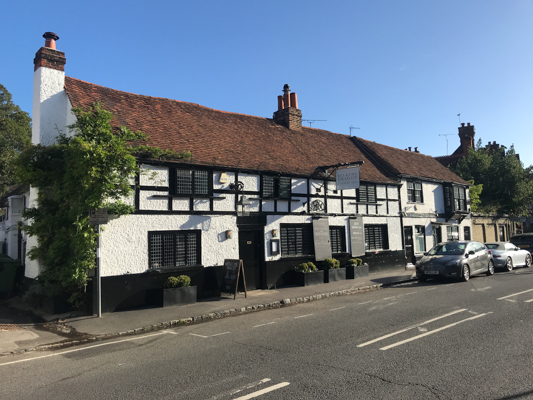 Arts, History and Architecture
We hesitated to feature this in the "events" section. for obvious reason. But you should be aware that the Hand of St James is being held temporarily at St James', Reading until July 26, the Feast of St James. This important religious relic is normally held at St Peter's in Marlow and is not normally on display.  It is being brought out for veneration prior to mid-day mass. If visiting the church, please be respectful. The church of St James can be found in the Abbey Quarter alongside Forbury Park, the Abbey ruins and Reading Gaol.

The rest of the remains of St James lie in Santiago de Compostela, Spain.  Many walkers will be familiar with the Camino de Santiago which is a series of pilgrimage routes to Santiago from various European countries although most associate it with the route from southern France across the Pyrenees. The British extension of the Camino starts in Reading and passes through the Roman town of Silchester and then, via Basingstoke and Winchester, to the port of Southampton.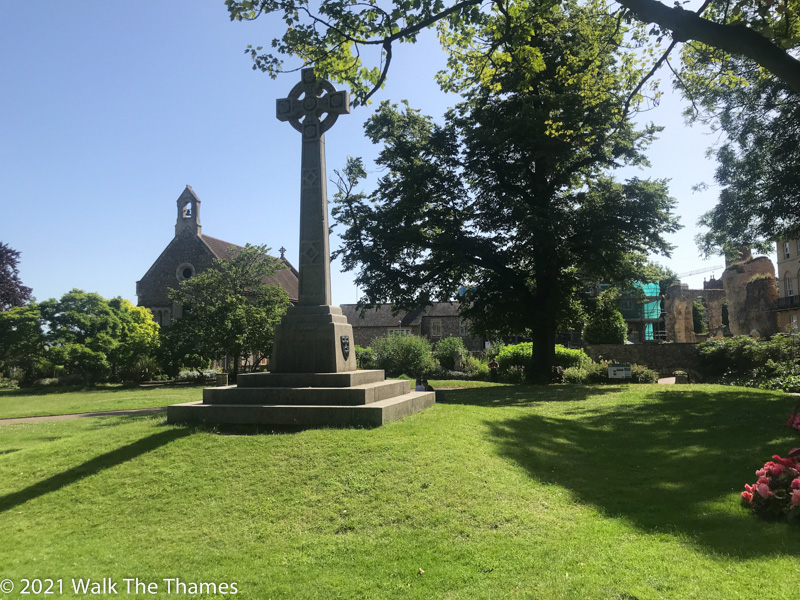 Nature
Although the fields are full of wildflowers at the moment, you might not need to travel far to see them. Here's a photo of a roundabout between Purley on Thames and Tilehurst. 
Website News
We're aware that one of the most popular pages on our website, Thames Path distances, seems to have gone AWOL. We are working to restore this page!

If you have any suggestions as to how we might improve the website, do please email us.
Snippets
This week our walkers have been largely concentrated in the middle and lower sections of the Thames Path, from Abingdon through to Greenwich. Pictures clockwise from top right (order may vary depending on device used): Bisham Abbey; Marlow; view from Richmond Hill; approaching Datchet.
And finally….

This week marked the 50th anniversary of Offa's Dyke Path, Wales' most iconic walking path.  At 177 miles it is just a few miles shorter than the Thames Path, although the going is a little hillier and the weather is likely to be more adverse. It is 25 year's older than the Thames Path having been opened in 1971. If planning to walk Offa's Dyke, check out our friends at Walklite Baggage Transfer who also service the Wye Valley Walk.
Bye for now and Bon Camino!