This week has been busy. With hotels re-opening, walkers are finally stepping out on the Thames Path. It has been a joy assisting them!
Don't forget that museums have also re-opened: from the Ashmolean in Oxford to the Brunel in Rotherhihe (opening May 22), it's wonderful to have these institutions back.
Route News
The unseasonable weather has left the paths quite muddy. Whilst the river levels are at the high-end of normal, one flooding blackspot has re-appeared: between Hailstone and Cricklade as you approach North Meadow. An alternative route using cycle route 45 (the disused railway line) is recommended. Details can be seen on our Facebook page. Friday's rain may yet bring further problems. We are keeping a close eye on Waterhay.
There appears to be welcome news on Hammersmith Bridge. According to LBC Radio, a deal has been struck whereby the government will fund the £130m renovation costs providing pedestrian and cycle access is provided. We wait with bated breath!
The train companies appear to be approaching normality following the discovery of hairline cracks on some trains. However, be aware that Network Rail are planning major works during the upcoming May bank holiday weekend. So check their website for updates.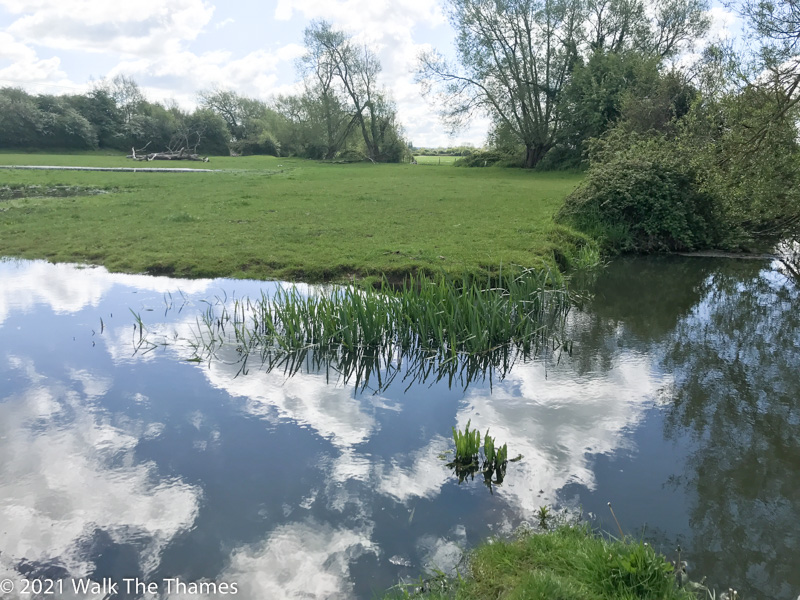 Events
The Chelsea Flower Show, held annually at Kew, should have started today. Although the show has been postponed, Kew Gardens is definitely open!
We've reported in previous weeks about a Banksy mysteriously appearing on the walls of Reading Gaol. Now, many of his works are being shown at a private venue in Covent Garden throughout the summer starting from May 20. Tickets must be pre-booked.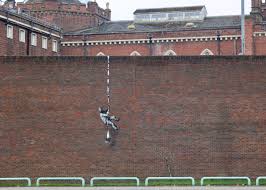 Hospitality
The Greyhound at Whitchurch, which you pass when walking between Goring and Pangbourne, has been saved from closure. Former landlord Punch Taverns had put the property up for sale and there were many bids which were conditional on residential conversion. Oak Taverns, a family-run operator based in Thame, secured the property .
There's a new chef at The Plough at Kelmscott! Some of our walkers left us some rave reviews of their dinner.  This is good news particularly as we're having to delist nearby Buscot Manor. They appear not to have re-opened following the pandemic.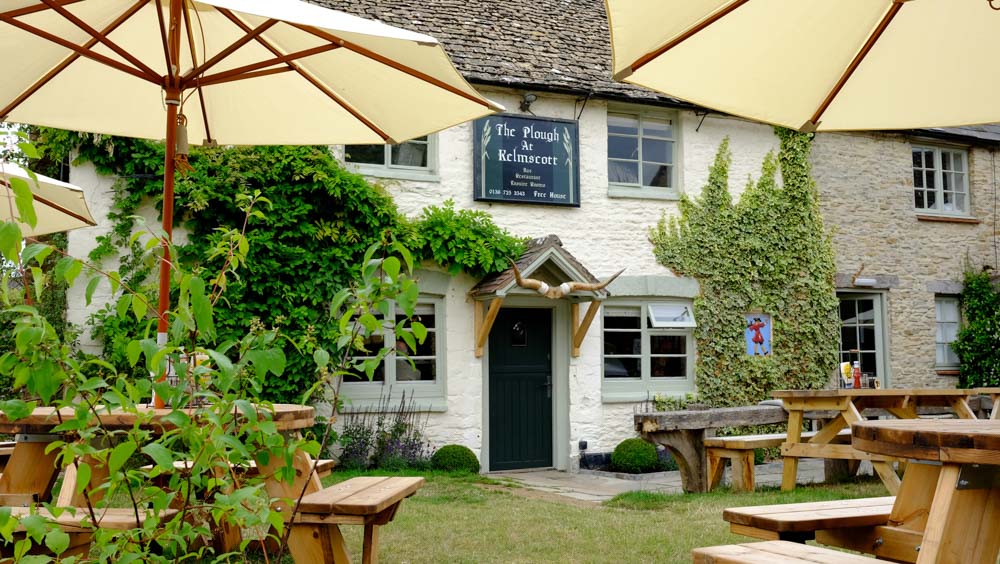 Arts and Architecture
A song dedicated to William Morris has been composed and performed by Kate Garner to celebrate the 150th anniversary of his discovery of Kelmscott. Well worth a click!
Friday was the birthday of Alexander Pope, one of Britain's best-loved poets. For many years he lived in Twickenham in a villa alongside the Thames. His grotto still remains. His connections with the Thames extend beyond the London boroughs: he was a frequent visitor to Mapledurham House; and he completed his translation of Homer's Iliad whilst residing at Stanton Harcourt, near Bablock Hythe.  If you want to know more about Alexander Pope, why not try Frank Skinner's podcast on his works.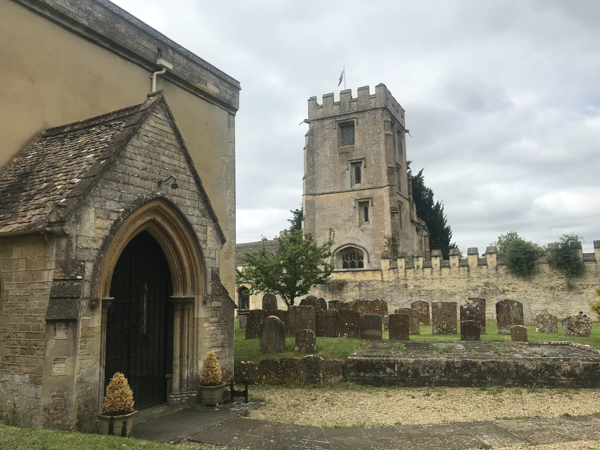 Snippets
We have decided to postpone our "A Closer Look" series to the end of the season. Instead we plan to bring you snippets of the Thames Path as we have seen them during the week on our travels supporting walkers. We hope to bring back "A Closer Look" in November.
We start off with the upper reaches of the Thames between the source and Cricklade where water levels are starting to rise and paths are muddy.
Less surface water at Lechlade but the clouds have been menacing. Nice weather for ducks.
And to Oxford on a very wet and windy afternoon. But still magical!