We all have our favourite ways of estimating how far our walk is going to be. Mine used to be the thumb on the 1 inch ordnance survey. I then migrated to a piece of thread. Now, with OS maps online, it's harder as your unsure of the scale. Whatever method you use, the distance walked always seems longer than what you thought, reinforced by the constant moans of loved ones. Are we nearly there? How much further?
I have yet to find a resource that accurately measures Thames Path distances. Various websites and guide books quote distances but they seem quite imprecise. For example, Northmoor and Cholsey are both often used as a marker. But, in fact, the Thames Path doesn't even go through these places.
And then, the total length of the Thames Path seems to vary between authorities. Officially, the Thames Path is 184 miles. That's what the signposts say at the source. It's also what the National Trail website says.  Thames-path.org lists it at 180 miles, although if you add up all the sections it comes to 183 miles.  Cicerone, the guide book,  has it at 180 miles. The signpost at the Thames Barrier also says 180 miles.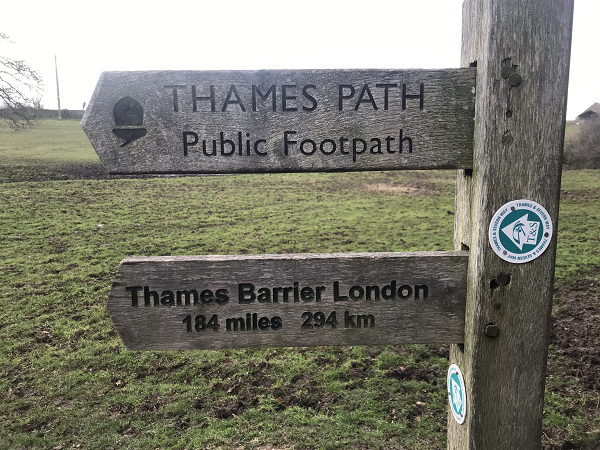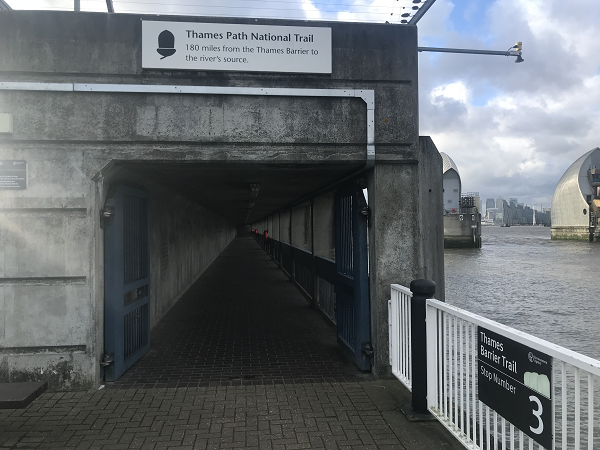 So we have mapped out the total length based on Google Maps, patiently drawing the line around each of the meanders.  We have come up with a list of 110 "break points" to be used in our route planner. Break points are places where you can leave or rejoin the path, usually close to a car park or public transport. Phase 1 of our route planner is now live and shows all distances where accommodation can be obtained.  There are 53 breakpoints shown using a drop-down box.
Phase 2 of our route planner will be a topographical map of the Thames Path which adds car parks, road and foot bridges, transport links, cafes, convenience stores and points of interest. All 110 breakpoints will be listed with cumulative mileage. This should be ready by the end of April.
In the meantime we have added a page to our website which lists most of these Thames Path distances. You can use this to see just how much of the Thames Path you have actually walked!