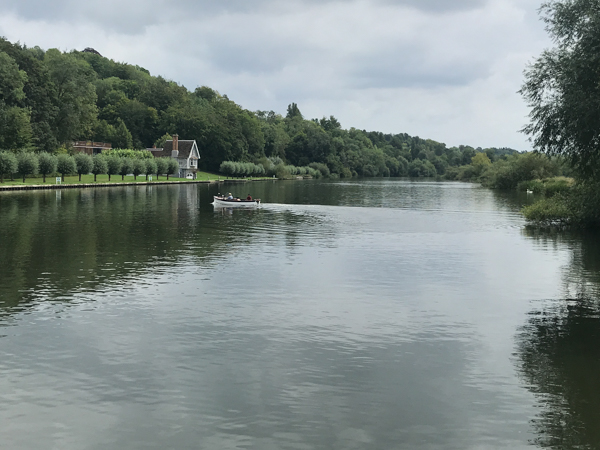 There are many many excursions you can take on the Thames Path which are well documented on the internet and in guide books. You will find these on our Topological Map marked as a point of interest.
In addition to these , we have partnered with some providers to bring you a very special Thames Path experience.  
Goring Gap Wildlife Walks
We have partnered with Steven Gozdz, also known as the Bird Whisperer, to bring you closer to nature. Two opportunities are available:
Goring Riverside Walk follows the Thames Path from Goring towards Pangbourne. During this walk you will see and hear an array of birdlife from Warblers to Raptors, Goldcrest to Kingfishers. Steve will accompany you for about 2 hours and then leave you to finish your journey. This itinerary can work in reverse also i.e. if walking upstream from Pangbourne to Goring. Start times are 7am, 10am and noon. Price is £20 per person
Streatley Woodland Adventure: This 3 mile circular route away from the Thames Path includes a short climb to provide an unrivalled panorama of Goring Gap. Heading up through a woodland and National Trust area, where raptors such as Kestrels, Red Kites and Buzzards can be found, there is even the possibility of seeing a Sparrowhawk or Peregrine Falcon. Small birdlife such as Chaffinches, Bullfinches, Willow Tit and Woodpeckers tend to put in regular appearances alongside the more common British small birds. An array of plant life can also be seen along the route. This is a half-day adventure with start times at 7am or 2pm. It could be nicely combined with a rest day at Goring or a half-day of walking to or from Pangbourne. Price is £49 per person.
If you are building your own itinerary and wish to include one of these, just use the General Notes section of the Route Planner. If booking through the Suggested Itineraries, then make this clear in the "Questions or Additional Information" section of the enquiry form.